Where is Blown Away filmed: All about Filming Location
Where is Blown Away filmed? See the sites where Blown Away was filmed. The show's producers just announced that the second season would debut on Netflix on January 22, 2021. Makeful, a Canadian television station, is where the first episode of the popular television series Blown Away was broadcast.
Netflix immediately decided to produce and distribute the show, and the first season of the show debuted on the streaming service on July 12, 2019. Marblemedia produced the first season, which consisted of ten episodes and was released.
The show is currently in its second season, and the launch of the second season took place on January 22, 2021, on Netflix. Continue reading to find out where the movie "Blown Away" was shot.
Where is Blown Away filmed? Check out the set of Blown Away
The reality competition show that has been getting a lot of attention for the past few months was actually shot entirely in Canada. There are currently two seasons of the show available to watch on Netflix.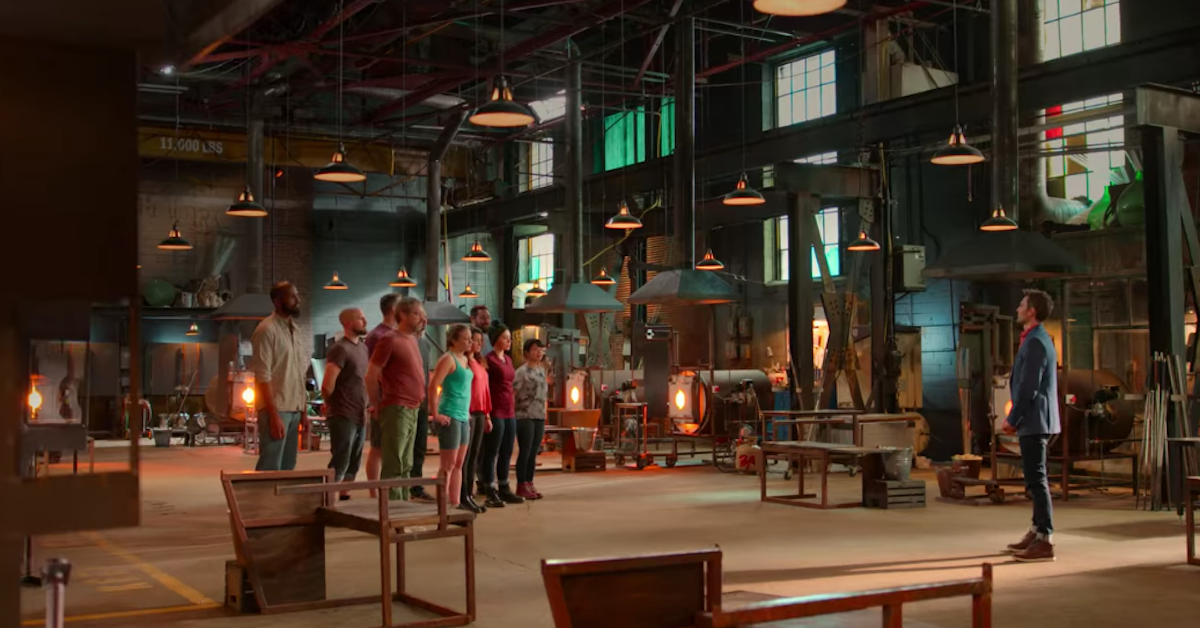 The show's concept is centered on the art of glassblowing, and the contest is to see who can create the most impressive sculptures in a given amount of time by using the glassblowing method.
Is the PLace Hamilton, Ontario
According to Decider's reporting, one of the filming locations for Blown Away was in Hamilton, Ontario. The southwest side of Toronto may be reached in roughly an hour by car from the site. Marblemedia, the production firm behind this program, had transformed a vacant warehouse in Hamilton into the most extensive hot shop in North America.
The vacant warehouse provided sufficient space for all ten competitors, each of whom was a glassblower, to use ten furnaces and produce a glass sculpture using the glassblowing technique.
The outstanding glassblowing artists competing in this grilling competition to win a cash prize of $60,000 are featured on the Canadian television program Blown Away. The season 2 trailer demonstrates how the producers have raised the challenge level for the competitors.
Like the first season, this one will also feature ten glassblowers. The show will be hosted by former Big Brother U.S. contestant and Youtuber Nick Utas. The chief judge will be Katherine Gray, an artist and lecturer.
Each episode of the show will also have a guest judge. The Corning Museum of Glass will offer the show's winner a residency. For those unfamiliar, glassblowing is a method of creating glass in which molten glass is inflated with a blowpipe. View the Blown away season 2 trailer.