Top 10 Best Formula1 Drivers
Top 10 Best Formula1 Drivers
1)Lewis Hamilton:
Lewis Carl Davidson Hamilton is a British racing driver, born in England on January 7, 1985. He's currently racing in F1 for Mercedes and is a seven-time World Champion.
Lewis was born to the couple Anthony Hamilton and CarnenLarbalestier. His brother's name is Nicolas Hamilton.
His passion for racing was noticed when he was only 8 yr old, riding a kart in immense excitement.
He's still winning races and making records, so it's too soon to be venerating Lewis.
2)Juan Manuel Fangio:
Juan was an Argentine racing driver who won the World Driver's Championship five times in the first decade of F1 Racing times for four different teams- Alfa Romeo, Maserati, Mercedes-Benz, and Ferrari.
Juan was born in Buenos Aires, Argentina, on June 24, 1911.
He was and is known to be one of the greatest drivers of all time. Juan faced an enormous hit in one of the seven F1 seasons, which made him miss one of the seasons while recovering from a nearly fatal injury.
He did it all with such a class, nobility, and a sense of humor never seen before.
Juan Manuel Fangio passed away on July 17, 1995.
3)Jim Clark:
Jim was a British F1 racing driver from Scotland. He's won 2 World Championships and the 1965 Indianapolis 500.
Jim was born in Kilmany, UK, on March 4, 1936.
Jim never planned on becoming an F1 racer; forget being the best at it. He was a gifted racer, the son of a sheep farmer.
Jim passed away on April 7, 1968.
4)Ayrton Senna:
Ayrton was a Brazillian F1 Racer who won the World Driver's Championship in 1988, 1990, and 1991.
He was born in Santana, Brazil, on March 21, 1960.
If Senna lived a Lil more, he would have celebrated his 60th birthday with us. It's said he was such a charismatic performer that he led the whole F1 racing to up their game to a level that was touched by spirituality. His legendary career is proof he had so much more to achieve.
Sadly, Senna died in a crash during San Marino GP in 1994.
5)Michael Schumacher:
Michael Schumacher is a former German racing driver who raced for Jordan, Benetton, Ferrari, and Mercedes in F1.
He was born in Hurth, Germany, on January 3, 1969.
He's won the World Championships seven times, 91 races, and smashed them all.
Michael was so good with his metal; he exactly knew his speed and limits. His wheel was his glory and nothing less than the most prized possession that he drove with so much passion and gold knowledge. It is so difficult to even get into the F1 racecourse, leave alone, sustaining and winning 91 of them and some of them in one class.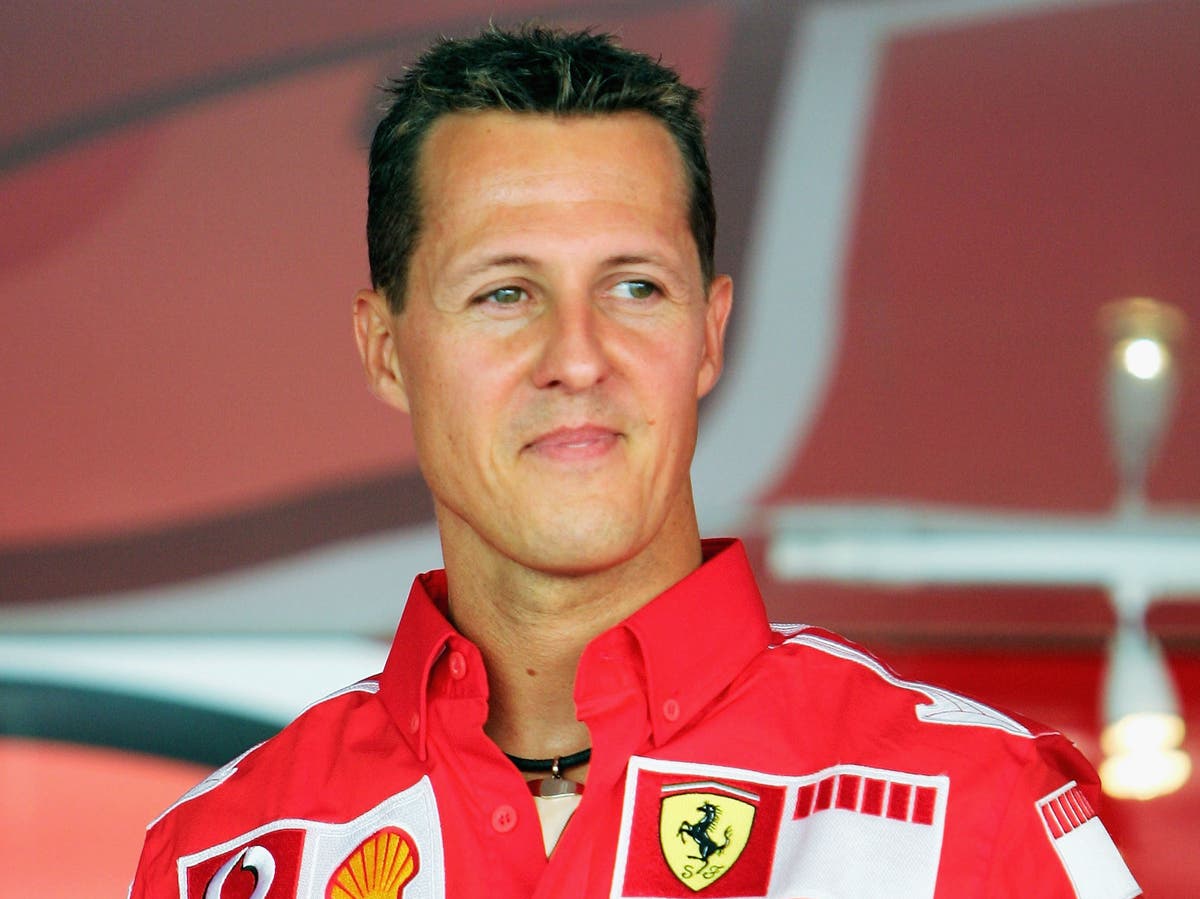 6)Sir Jackie Stewart:
Sir John Young Stewart OBE is a British Formula One racing driver from Scotland. He's won three World Driver's Championships and twice as the runner-up.
Stewart was born in Milton, UK, on June 11, 1939.
He was indeed a magnificent racer who aced at the tracks and how. Fans drooled over him and made bets confidently. He was named the 'Flying Scot' by his fellow mates and fans.
7)Sir Stirling Moss:
Stirling Moss was a British F1 racing driver who had won 212 out of the 529 races he competed in.
Moss was born in Mayfair, London, on September 17, 1929.
Another loved and appreciated racer whose talent falls short of words that emphasize on how outstanding he was on the wheels.
Although Moss never won the world championship, he still was in the limelight for his performances.
8)Alain Prost:
Alain is a French racing driver and a proud owner of an F1 Team now.
He's won the world championship four times and held the record for most Grand Prix victories.
He was born in Lorette, France, on February 24, 1955.
Prost wasn't about winning; he mostly made decisions in favor of his vehicle than that of experiencing a late-race assault.
In 1991, Prost was fired by Ferrari for publicly criticizing their metal, saying, 'a truck would be easier to drive than this car'.
He was a drama-free racer who didn't care about the limelight. At least not for the wrong reasons. He was blunt and ruthless about his truths and preferences.
9)Niki Lauda:
Niki was an Austrian F1 driver and aviation entrepreneur. He's won the world championship 3 times in 1957, 1977, and 1984 for Ferrari and McLaren.
He was born in Zurich, Switzerland, on February 22, 1949.
Niki died during the crash at the 1976 German GP on May 20, 2019. The crash was harder than ever, giving him third-degree burns to the face and head, ribs collapsed, damaged lungs that there was no hope, and a priest had to read him the last rites by his hospital bed.
He had faced an accident before but came back stronger. He was always about facing his fears. A star then and now, wherever he is resting in peace.
10)Fernando Alonso:
Fernando is a Spanish racer currently racing for Alpine in F1. He's won the world's drivers championship twice, in 2005 and 2006 with Renault. He has driver before for Ferrari, Minardi, and for McLaren.
Alonso was born in Spain on July 29, 1981.
Alonso might have won more championships if only the luck was on his side. While Ferrari admits that Alonso was a clever driver who respected his wheels, and Ferrari, in return, could respect him for being the racer they could trust and look up to.
Please Visit Our Website for More Related Posts – Two Left Sticks!