What happened to Let's Make A Deal?
Do you know "What happened to Let's Make A Deal"? A new agreement between Marcus/Glass Productions and Can't Stop Media, an international sales firm, will see the long-running American game show "Let's Make a Deal" expand into eight new international areas. Marcus/Glass Productions mediated this agreement.
Under the terms of the new deals, The Gamer, shown in the United States on CBS and produced by Fremantle for that network, intends to launch in Germany, Indonesia, France, the United Kingdom, Italy, Hungary, Ireland, and Poland.
Wayne Brady serves as the show's presenter. Each region already has a history and fanbase associated with the show, and regional broadcasters and production firms will work together to make it possible for the show to be aired in their countries.
Marcus Lemonis, chairman of Marcus Entertainment, and Nancy Glass, CEO of Glass Entertainment Group, are the two individuals responsible for launching Marcus/Glass Productions as a joint production company. In August of last year, the two individuals made the purchase that gave them ownership of the show's intellectual property.
According to Lemonis, "Let's Make a Deal's" ongoing expansion into other international regions demonstrates that audiences have a significant demand for being amused by game shows. "It's amazing to bring viewers together around entertaining and uplifting material at a time when there is so much unpredictability and strife in the globe," said one commentator. "[T]he world needs more of that."
The German version of the game show "Geh aufs Ganze" (Go All Out) was recently brought back on air by SAT1 in Germany. The show has been given a second season order and will be produced by Fremantle's UFA Show & Factual division. Beginning on June 25th, the local Indonesian adaptation of the show "Super Deal," returned to GTV as a daily strip. Fremantle Indonesia is the company responsible for its production (PT Dunia).
Zsákbamacska is the name given to the format commissioned by TV2 in Hungary. The show had first broadcast in the 1990s. Hervé Hubert Productions, based in France, will be redeveloping the format there; the company was also responsible for producing the local version of TF1 between 1998 and 2004.
In Poland, FremantleMedia Polska is now developing a new version of the show's format, which was previously shown on Polsat under the name "Igo na cao" from 1997 to 2001. Additionally, Banijay will be producing the show in Italy, and Thames TV, owned by Fremantle, has purchased the option for the United Kingdom and Ireland.
The history of "Let's Make a Deal" can be traced back to 1963 when Stefan Hatos and Monty Hall developed the first version of the program and were responsible for its creation. The show is now hosted by the well-known television personality Wayne Brady, and it is airing on CBS in the midst of its thirteenth season. To date, more than two thousand episodes have been shown.
"The non-stop success of the U.S. version has led to a fantastic amount of interest from other markets," noted Glass. "This has resulted in tremendous interest from overseas markets." "Can't Stop " successfully concluded one business transaction after another in record time.
We look forward to them selling more areas in the upcoming weeks and months.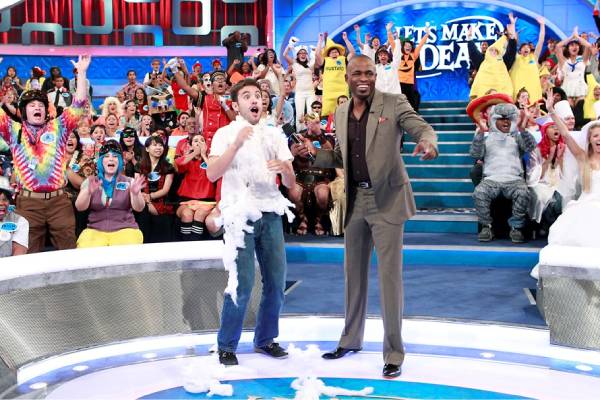 Can't Stop Media is a boutique entertainment content provider headquartered in London. In 2011, Matthieu Porte, Arnaud Renard, and Damien Porte established it with the intention of focusing on programs such as game shows, primetime family entertainment, and docudrama programs.
Matthieu Porte made the following remark regarding the transaction: "Let's Make a Deal is such an amazing format and brand that it only took us six months to get it back on the radar in eight different countries." It is merely the beginning since we believe that this format has the potential to be as successful as other brands, such as "The Price Is Right," "Wheel of Fortune," or "Family Feud," with its classic components and game mechanics.