TOP 10 GAMING COMPANIES AND THEIR NET WORTH!
Gaming Companies are involved in developing, marketing, monetizing & publishing video games. The video game industry has grown into the mainstream. As of July 2018, video games generated annual sales of US$134.9 billion worldwide. The US alone took in about US$ 9.5 billion in 2007, 11.7 billion in 2008, and 25.1 billion in 2010. The video game industry planted its primary roots in the United States by introducing arcade games and console systems, with Japan following suit. With the introduction and available access to personal computers, Western Europe also became a significant sector for video game development. Since then, the industry has been primarily led by companies in North America, Europe, Japan, and other regions, including Australia/New Zealand, and significant southeast Asian countries, including China and South Korea.
No.1 – Sony Interactive Entertainment
A multinational video game company owned by the Japanese multinational conglomerate Sony. The first PlayStation console was launched in 1994; the company has been developing home video game consoles, accessories, and services. The company expanded from Japan to North America and Europe, where it established the branches Sony Computer Entertainment America (SCEA) in May 1995 and Sony Computer Entertainment Europe (SCEE) in July 1995. The company quickly became Sony's primary hub for research and development in video games and interactive entertainment. Sony Interactive Entertainment looks after the research and development, production, and sales of hardware and software for the PlayStation video game systems. They are also a developer and publisher of video game titles and operate several subsidiaries in Sony's most important markets: North America, Europe, and Asia. By 2018, SIE had sold more than 525 million PlayStation consoles worldwide till now.
The PlayStation was released in Japan in 1994 and later in North America in 1995. By the end of the 12-year production cycle, the PlayStation had sold 102 million units. The PS5 was announced to succeed the PS4 in 2019 and released in Australia, Japan, New Zealand, North America, and South Korea on November 12, 2020, with a further worldwide release on November 19, 2020.
2. Microsoft
Xbox Game Studios (earlier known as Microsoft Studios, Microsoft Game Studios, and Microsoft Games) is an American video game publisher and part of the Microsoft Gaming division. Microsoft transitioned the Games Group into an entirely separate division named Microsoft Games in March 2000 and other games-related projects within Microsoft. With the public announcement of the first Xbox console, Microsoft Games would serve as a developer and publisher of titles for both Xbox and Microsoft Windows. In 2011, Microsoft Game Studios was renamed Microsoft Studios at the Electronic Entertainment Expo. In 2013, Microsoft founded a European studio to create cloud-based games for tablets, mobiles, and TVs. The studio again rebranded itself in 2019 as Xbox Game Studios to reflect Microsoft's intent to use the Xbox brand to support gaming across all the devices it supports. This year in January, Microsoft announced its intent to acquire Activision Blizzard, valued at $68.7 billion. After obtaining Activision Blizzard, it was announced that it would be the third-largest gaming company by revenue, after Tencent and Sony.
3. Nintendo
A Japanese multinational video game company that develops video games and video game consoles.
Nintendo was founded in 1889 that originally produced handmade hanafuda playing cards. During the 1960s, it acquired legal status as a public company. After the launch of the Color TV in 1977, Nintendo produced and distributed home, handheld, and hybrid consoles. Nintendo distributed its first console for the color tv game in 1977. Nintendo gained worldwide recognition with the release of Donkey Kong in 1981 and the Nintendo Entertainment System and Super Mario Bros. in 1985. Some of the successful consoles in the video game industry have been produced by Nintendo, like Game Boy, the Nintendo DS, the Wii, and the Switch. It has also created numerous significant franchises, including Mario, Donkey Kong, The Legend of Zelda, Pokémon, Kirby, and Super Smash Bros. Nintendo's mascot, Mario, is internationally recognized.
4. Tencent
Tencent Games is a division of Tencent Interactive Entertainment that publishes video games. Tencent Games was founded in 2003, with a focus on online games. Tencent Games published a multiplayer online battle game, Honor of Kings, exclusively for mainland China. Tencent Games released an international version of Honor of Kings named Arena of Valor in 2017 under the brand Level Infinite. Tencent Games started hosting online games like Call of Duty Online, consisting of the previous Call of Duty titles with added content. Tencent Games is part-owner of battle royale games such as Fortnite and entirely owns Ring of Elysium. Tencent Games plans to use artificial intelligence and branded virtual costumes in its video games to increase its advertising revenues. During the COVID-19 pandemic, PUBG Mobile and its Mainland China version topped the global mobile games chart in revenue, raking in a combined US$232 million of sales in March 2020, as many people turned to online entertainment.
5. Activision Blizzard
Activision Blizzard, Inc. is a video game holding company founded in July 2008 through the merger of Activision, Inc. The Activision company was founded in 1979 originally, as a third-party developer for fun on the Atari Video Computer System. Activision Blizzard was the most prominent video games publisher globally by the end of 2010. Among major games produced by Activision Blizzard are Call of Duty, Crash Bandicoot, Guitar Hero, Tony Hawk's, Spyro, Skylanders, World of Warcraft, and Candy Crush Saga. Call of Duty: Modern Warfare 3 earned $400 million in the US and UK alone in its first 24 hours after the release, making it the biggest entertainment launch. Call of Duty: Black Ops III made $550 million in worldwide sales during its opening weekend in 2015. Activision Blizzard acquired social gaming company King, which created the casual game Candy Crush Saga, for $5.9 billion in 2015. Microsoft intends to acquire Activision Blizzard for $68.7 billion in January 2022.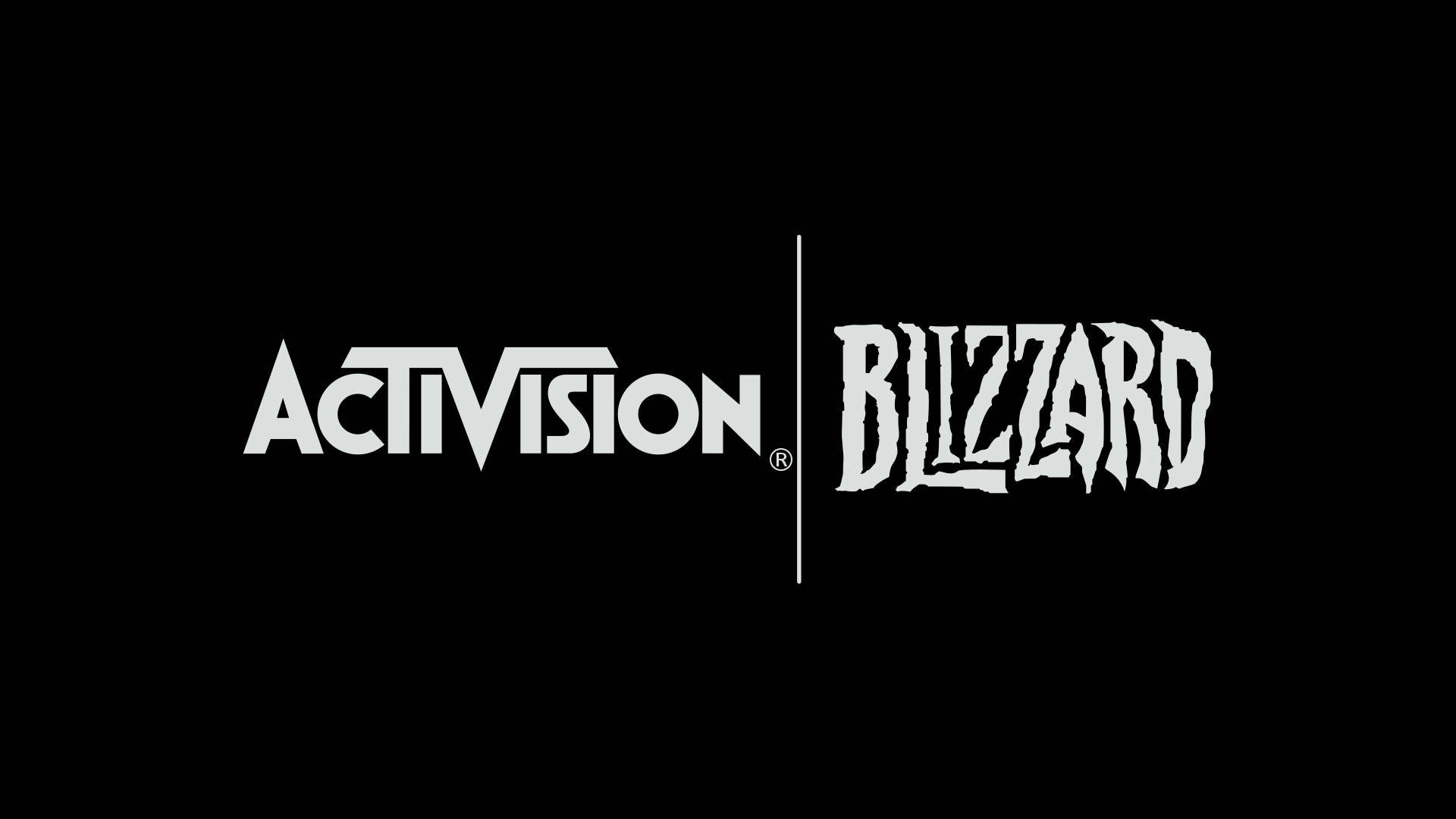 6. Ubisoft
Ubisoft is a French video game company with development studios worldwide. Its video game franchises include Assassin's Creed, Far Cry, For Honor, Just Dance, Prince of Persia, Rabbids, Rayman, Tom Clancy's, and Watch Dogs. Games published by Ubi Soft in 1986 include Zombi, Ciné Clap, Fer et Flamme, Masque, and Graphic City, a sprite editing program. Like their first game, Zombi had sold 5,000 copies by January 1987. Ubi Soft entered into distribution for the game to be released in Spain and West Germany. Ubisoft got a foothold in the United States when it worked with Microsoft to develop an Xbox-exclusive title Tom Clancy's Splinter Cell, released in 2002 in competition to the PlayStation-exclusive Metal Gear Solid series. In February 2005, Ubisoft acquired the NHL Rivals, NFL Fever, NBA Inside Drive, and MLB Inside Pitch franchises from Microsoft Game Studios.
Ubisoft announced that they would be making an open-world Star Wars game. Ubisoft's Assassin's Creed first launched in 2007; Assassin's Creed was originally a sequel to Prince of Persia: The Sands of Time which Ubisoft Montreal developed. Instead, it turned out to be a story about Assassins and the Templar Knights. Since 2018, Ubisoft's studios have focused on some franchises, including Assassin's Creed, Tom Clancy's, Far Cry, and Watch Dogs.
7. Epic Games
Epic Games, Inc. is an America-based video game publisher and software developer. Epic Games develops a commercially available game engine that also helps power their internally developed games, such as Fortnite and the Unreal, Gears of War, and Infinity Blade series. Guinness World Records named Unreal Engine the "most successful videogame engine" in 2014. In 1998, Epic MegaGames, along with Digital Extremes, co-developed & released Unreal, a 3D first-person shooter which turned into a series of Unreal games. In 2006, the Xbox 360 shooter Gears of War became a commercial success for the company, grossing about $100 million off a $12 million budget. Epic launched the title through a paid early access, with a full free-to-play release expected in 2018. Following the popularity of PlayerUnknown's Battlegrounds, a battle royale game released in 2017, Epic developed and released a variant of Fortnite called Fortnite Battle Royale, released in September 2017 as a free-to-play title across all platforms. Fortnite Battle Royale quickly gained a fan base, amassing over 125 million players by May 2018, with estimates of having earned over $1 billion by July 2018. Epic received another $1 billion from Sony and Kirkbi, The Lego Group, parent company, in April 2022 for the continued support of building out Epic's metaverse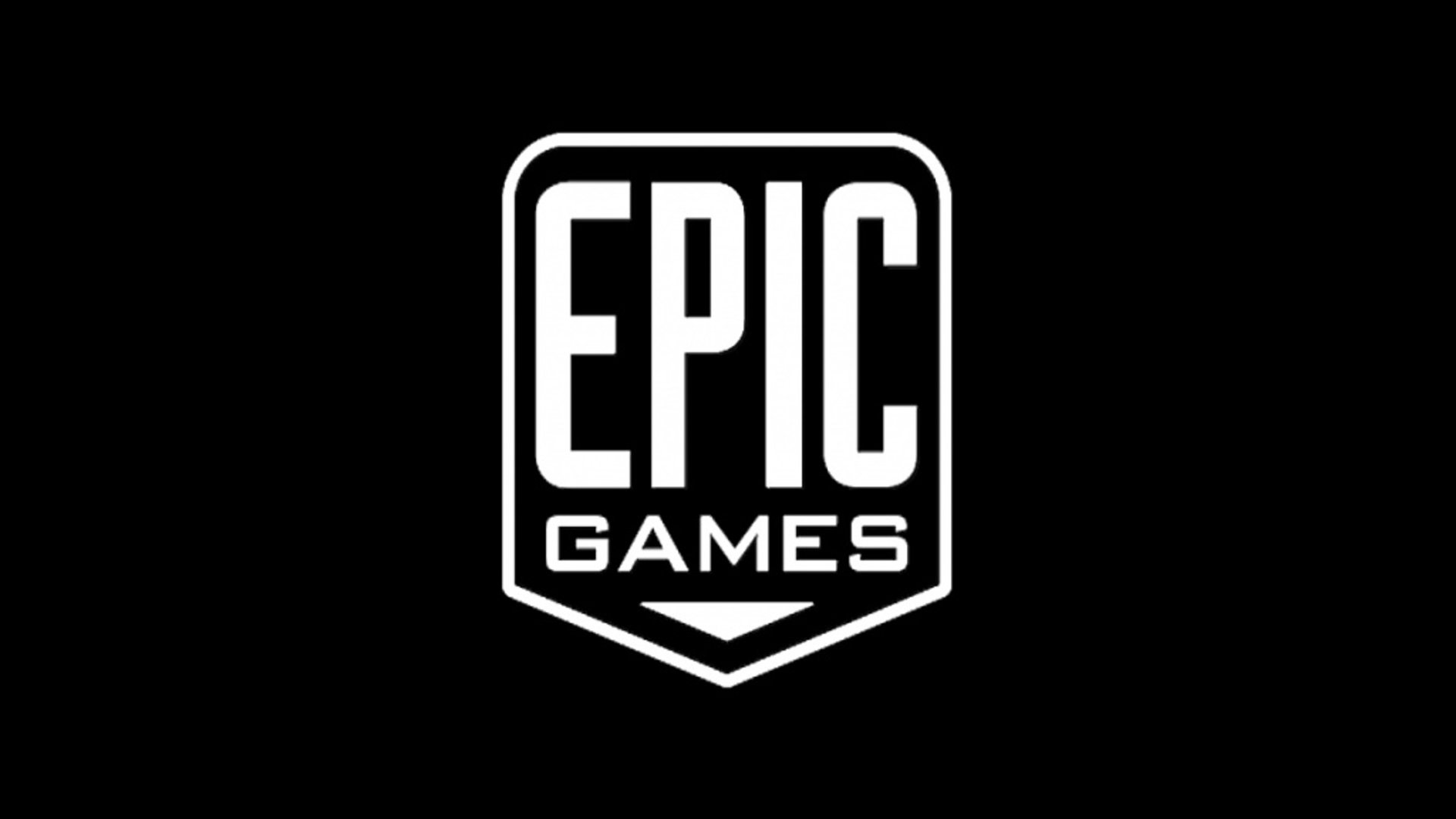 8. Gameloft
Gameloft SE is a French video game publisher founded in December 1999 by Michel Guillemot, co-founder of Ubisoft. The company has 18 fully functional development studios worldwide and publishes games; their focus is on the mobile game market. By February 2009, Gameloft had 2 million daily downloads of its games via the App Store for iOS.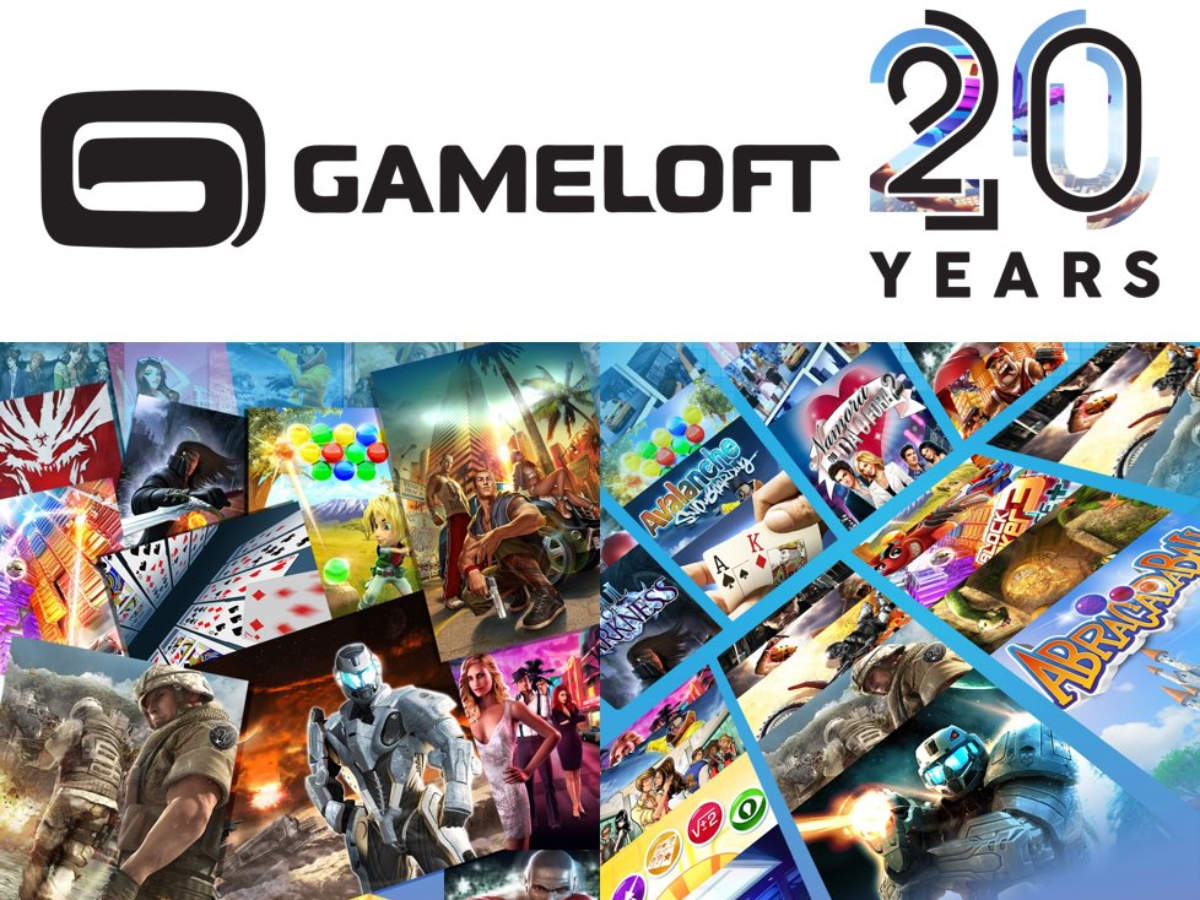 9. Square Enix
Square Enix Holdings Co., Ltd. is a Japanese entertainment conglomerate and video game company. It is best known for its Final Fantasy, Dragon Quest, and Kingdom Hearts role-playing video game franchises. Apart from video game publishing and development, Square Enix is also in the business of merchandise, arcade/amusement facilities, and manga publications.
Square Enix Co., Ltd. was formed from a merger between Square and Enix. Square Enix's primary concentration is on video gaming, and it is primarily known for its role-playing video game franchises. Many of their franchises have sold over 10 million copies worldwide after 2020, with Final Fantasy selling 168 million, Dragon Quest selling 84 million, and Kingdom Hearts shipping 35 million.
The Final Fantasy franchise started in 1987 and is best-selling, with global sales of over 168 million units as of April 2022. Square and Enix initially targeted Nintendo home consoles with their games, but Square Enix currently develops games for various systems. Square Enix released new installments from its major series across all three major systems, including Final Fantasy XIII on the PlayStation 3 and Xbox 360 and Dragon Quest X on the Wii. Square Enix has developed two notable in-house game engines. With the merger of Taito businesses into Square Enix, the company gained possession of Taito's arcade infrastructure and facilities and entered the arcade market in 2005.
10. Bungie Inc.
Bungie, Inc. is an American video game developer; the company was founded in May 1991. During its starting years, the company focused on Macintosh games and created two successful video game franchises Marathon and Myth Microsoft acquired Bungie in 2000. In 2007, Bungie declared that it had split from Microsoft and become a privately held independent company, Bungie LLC. According to the deal contract, Microsoft would retain a minor stake and partner with Bungie to publish marketing for both Halo and future projects. Chinese conglomerate NetEase invested $100 million into Bungie in 2018 in exchange for a minor stake in the company and a chair on the company's board of directors. Bungie announced its firm's expansion in February 2021. In January 2022, Sony Interactive Entertainment announced its intent to acquire Bungie for $3.6 billion.
Frequently Asked Questions?
1. What is the most popular gaming company?
According to revenue, Sony is the best & largest video gaming company globally. The tech giant made $25 billion in revenue last year.
2. Who is the most prominent game developer?
Nintendo is the world's largest video game company by revenue, with a net value of over $85 billion.
3. How do gaming companies make money?
Most gaming companies make money by selling their games (products), just like any product-based company. These are video game publishers (the company that funds the developers & studios & publishes the game) like Sony, Microsoft, Nintendo, EA, and Ubisoft.
4. What is the largest gaming platform?
PlayStation has managed to stay in the lead among all gaming platforms, despite a brief challenge from Nintendo. Both the PS & Nintendo share around 35-38 % of the pie.
5. How many gaming companies are there?
One-third of the global video game market is in the United States. The Entertainment Software Association estimated over 2,300 development companies & over 525 publishing companies.
6. Which are the best countries in the world for game development jobs?
The United States is by far the top development company. Countries like the UK, Canada & Japan are also chock full of game development companies.
Feedback:
We welcome any comments, questions, or complaints you have about this editorial policy or our Web sites. Please feel free to contact us by sending an email to… or Visiting Our Official Website – twoleftsticks.com.