Is Gino and Jasmine still together? 90-Day Fiancée Check-In
All of the couples who appear on "90 Day Fiancé: Before the 90 Days" have never met one another, but they are from different parts of the world and have been dating for some time. They are thinking about getting married. In the reality series, they capture their initial meeting with one another in person for the first time.
This stage of the couple's relationship is incredibly important because it is at this time that they will determine whether or not they have a future together. If everything goes according to plan, the foreign partner will apply for a K-1 visa to move in with their American partner.

Gino Palazzolo and Jasmine Pineda, who is currently in season 5, are an example of the kind of pair that has managed to keep fans interested with their high-stakes drama. Their exchanges make it very evident that feelings of jealousy and insecurity play a prominent role in the dynamic of their relationship.
In light of everything that has happened between them as a direct result of the situation, fans may be curious to learn whether or not the pair is still together. Let's investigate!
Before Gino and Jasmine's 90-Day Engagement Journey Begins in "The 90-Day Fiancé,"
Gino and Jasmine first connected with one another through a global dating app around the time the COVID-19 outbreak was at its peak. Reportedly, the American literature instructor from Panama City and the Michigan automobile engineer instantly connected and chatted for almost seven hours straight without stopping.
Gino and Jasmine had been involved in a long-distance relationship for nine months by the time Gino was finally able to travel to Jasmine's home country after several failed attempts.

However, Gino and Jasmine's relationship is not precisely what one would call steady. As time passed, the American man in his 50s began to recognize a whole new aspect of the person who was then 35 years old. As a result of their shared mistrust of one another, the two argued somewhat regularly, and Gino observed that Jasmine's emotional outbursts were "a little scary."
She was insistent that Gino could not receive any kind of attention from another woman, and she made it clear that she would not put up with it.

In point of fact, Jasmine maintained that Gino was incapable of offering praise to his previous lovers. According to the reports, Gino told the cameras, "I honestly don't know where we go from here because of her emotional instability, which worries me about our future."
It appeared as though Jasmine was unwilling to play by her own rules when it came to other guys, even though she had very strict limits for her relationship with her American boyfriend. Gino became visibly enraged after being shown a video of Jasmine partying with a male stripper by her friends. The stripper was male.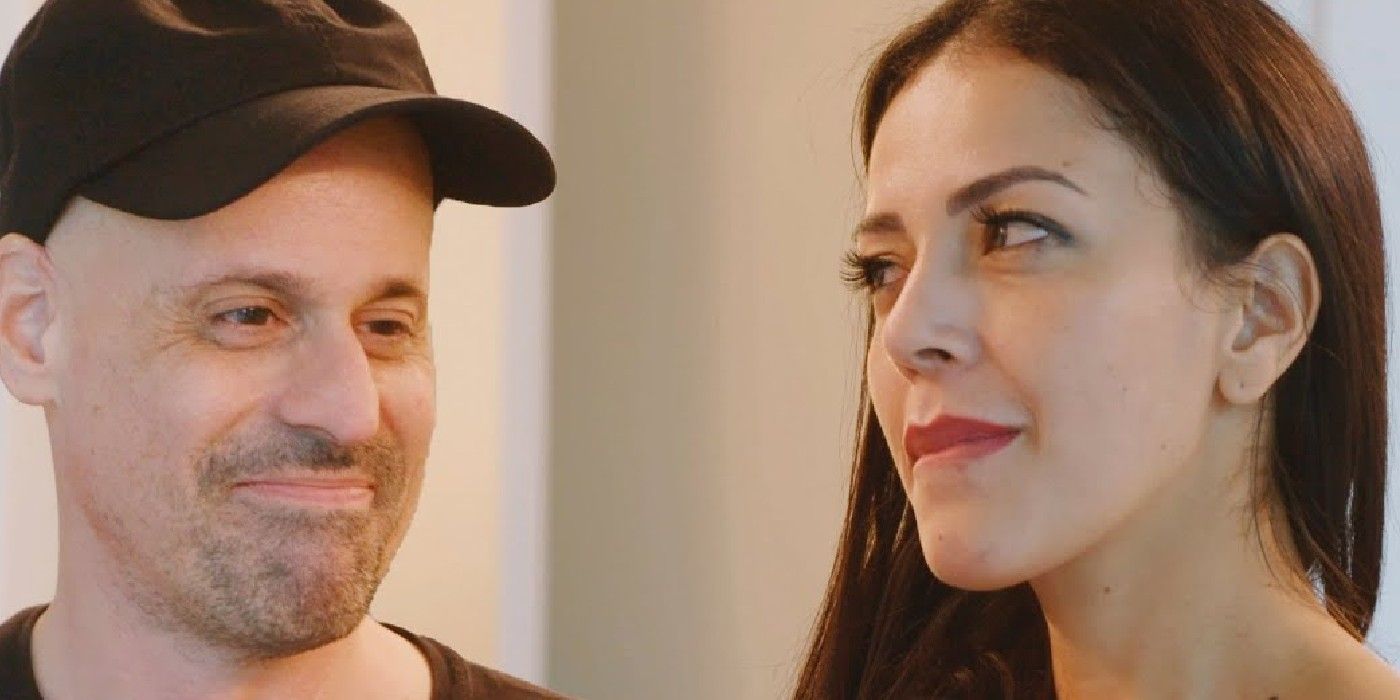 Gino felt insulted that Jasmine had not informed him that she was using birth control pills, mainly because they had previously discussed the possibility of beginning a family. Even though she did have a point when she said that it was too soon for them to start a family, considering that they had only recently met because of his trip to Panama, Gino hoped that the mother of two had been truthful with him. He knew they had only recently met because of his trip to Panama.
Given everything going on, I'm sure you're curious about how well the couple's relationship has improved over the years. So, here is what it is that we do know!
Do we have it right that Jasmine and Gino are still together?

Because Gino and Jasmine routinely post images of themselves together on social media, it would appear that they are happy with each other and their relationship. They showed each other several old photographs and movies they had taken during their time together in Panama. Even though it was supposedly their first meeting in person, they appeared to get along quite well with one another.

However, many watchers have seen several concerning developments in the relationship between Gino and Jasmine. It would appear that their primary concern is the unpredictability of the Panamanian women, particularly Gino.
Some others even questioned her motivations because she gave the impression that she did not care about Gino's sentiments or his life challenges. In response to claims made by a few audience members that she was only dating Gino to obtain a green card, Jasmine explained why this was not the case for her.

On the other hand, those of you who are rooting for Jasmine and Gino are probably relieved to learn that they have chosen to remain a couple. At the beginning of January 2022, Jasmine posted their first photo together, along with a sweet caption describing how they first met and how their relationship progressed. Because time is such a powerful educator, we sincerely hope that Jasmine and Gino can work through their issues and find a more agreeable rhythm.