Is Elvis still alive? Rock legend's death and health.
Elvis Presley has become a synonym for many things, like rock 'n' roll, fried peanut butter, and banana sandwiches. But the untimely death of the "King of Rock 'n' Roll" is another part of his legacy. Presley was born on January 8, 1935, in Tupelo, Mississippi.
He died on August 16, 1977, in Memphis, Tennessee. Since "Elvis," a film by Baz Luhrmann starring Austin Butler and Tom Hanks that came out in June 2022 and was about Elvis Presley's life and death, people have a lot to say about it.
This biographical musical drama tells how the rock legend became famous, married Priscilla Presley, and left his mark on the world. You need to know here about Elvis's death, health, and other parts of his life.
How did Elvis die?
Elvis Presley died in Memphis, Tennessee, on August 16, 1977. He was 42 years old. His untimely death saddened fans, and many went to Graceland, his mansion in Memphis, to pay their respects. Presley was found at Graceland, not moving or talking. PBS says that his then-girlfriend Ginger Alden found him asleep on the floor of the master suite bathroom. He was taken to the hospital immediately, but at 3:30 p.m., he was pronounced dead.
PBS said that the preliminary results of the autopsy showed that Presley died of a "cardiac arrhythmia" and not from drugs. But it turned out that this wasn't the whole truth.
After Elvis died, it was found in a toxicology report that his blood had very high levels of the opiates Dilaudid, Percodan, Demerol, and codeine, as well as Quaaludes.
What was wrong with Elvis's health?
Before he died, Presley no longer looked like the sex symbol "Elvis the Pelvis," who swayed his hips. Salon says that one of the first people to arrive at Graceland after the emergency call on the day Elvis died and help carry him to the ambulance said that he "must have weighed 250 pounds." This is from the book "Elvis Presley: A Southern Life." It wasn't just about his weight.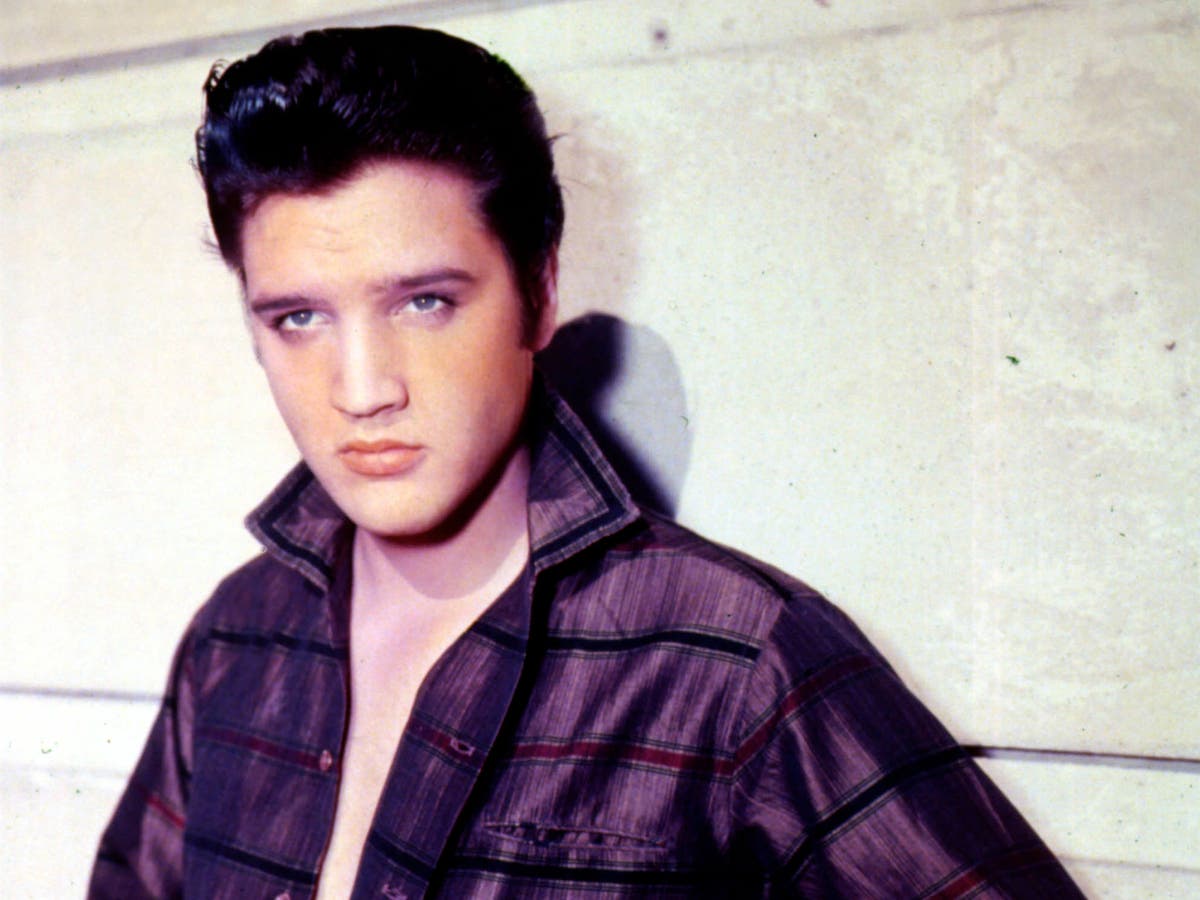 Salon published an excerpt from the book that said it was later "established in court that during the seven and a half months before Elvis's death, from January 1, 1977, to August 16, 1977, Dr. Nichopoulos had written prescriptions for him for at least 8,805 pills, tablets, vials, and injectables." The drugs included "uppers," "downers," and powerful painkillers like Dilaudid, Quaalude, Percodan, Demerol, and cocaine hydrochloride.
What's going on with his health now?
Everyone knew that Elvis ate a lot. Some of the exciting and calorie-dense meals he ate over the years were the Fool's Gold Loaf, which was "made with a jar's worth of blueberry jam, a jar's worth of peanut butter, and an entire pound of bacon," and peanut butter and banana sandwiches.
Mary Jenkins, who used to be the cook at Graceland, showed on "Letterman" in 1987 how to make this famous sandwich with a whole stick of melted butter.
PBS said that, in addition to how he ate, Elvis Presley also used opiates for a long time. He was known to take "antihistamines, tranquilizers like Valium, barbiturates, Quaaludes, sleeping pills, hormones, and laxatives for constipation."
PBS said that when Elvis Presley died, two pathologists "found signs of severe and long-lasting constipation, diabetes, and glaucoma." People think the painkillers Elvis used made him have a lot of trouble going to the bathroom.
The book "Elvis Presley: A Southern Life" also said that the autopsy "confirmed what his doctors already knew: Elvis had diabetes, glaucoma, and constipation, and he was sick all the time."