Are Amber and Barnett still together: Everything you should know.
Going strong! Are Amber and Barnett still together? The Love Is Blind duo Matt Barnett and Amber Pike, who appeared in the first season of the Netflix dating show Love Is Blind, are still together and have a happy marriage. Judging from the content of their Instagram accounts, the couple is also a pair of adventurers who like traveling.
Even though the pair isn't as active on social media as they used to be because they say it's "exhausting," their Instagram pages are packed with photographs showing them traveling and having a wonderful time during their never-ending honeymoon phase. Continue reading to find out the latest information regarding Amber and Matt's wedding!
"Love Is Blind," did Amber and Matt marry?
They were one of the two couples who got married on the show and were one of the two couples who said "I Do" during the first season of Love Is Blind. Lauren and Cameron Hamilton, fan favorites, were the other couple to get married on the show.
Their relationship survived despite the challenges that another cast member, Jessica Batten, had an ongoing crush on Matt. Even though she tried to become friends with Amber, she couldn't take her eyes off Matt.
Amber confronted Jessica during the reunion after seeing Jessica's terrible comments about Matt, and the interaction was gold for reality television. Amber reprimanded Jessica, calling her a "bitch" and "shiesty." "I can't believe you just came up to me acting like we were buddies. You are such a poser."
Are Amber and Matt, Stars of 'Love Is Blind,' Currently Living Together?
The reality stars disclosed the purchase of a house in September 2021 during a question-and-answer session broadcast lives on Instagram in January 2022. They did not reveal the location, but they said that the house is their "project," and they expressed their desire to purchase additional real estate.
The Stars of 'Love Is Blind' It was Matt and Amber's fourth wedding anniversary, and they celebrated by having a party.
On November 13, 2022, the sweet couple commemorated the occasion of their fourth wedding anniversary with a party. Amber shared a video on Facebook in which she reflected on the past four years of her life and gushed over how much of an influence Matt has had on her.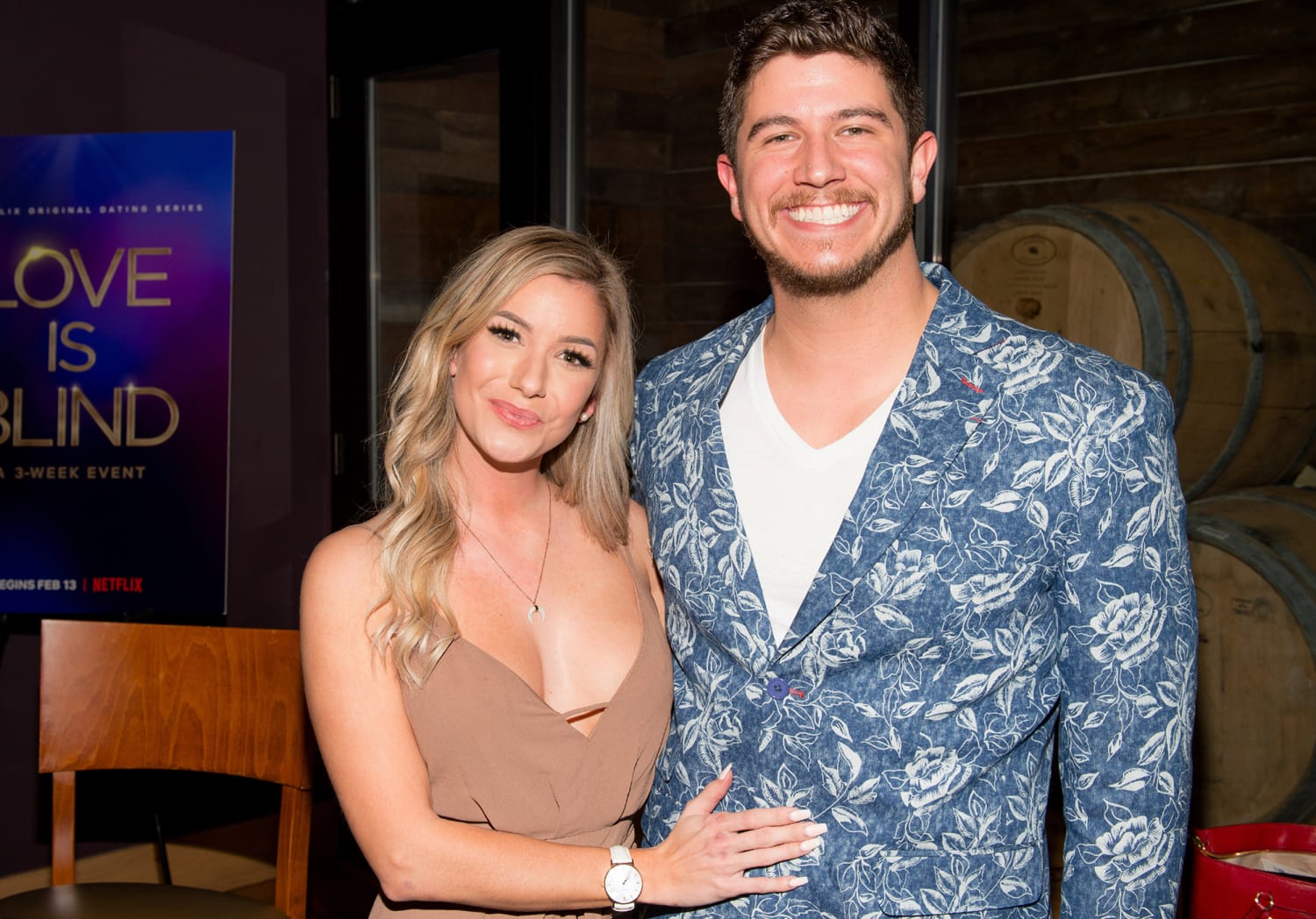 Amber wrote in a post on Instagram at the time: "People may think getting married the way we did is crazy, but I've always trusted my instincts (even the crazy ones), and they haven't steered me wrong yet, and thankfully your crazy instincts work damn near perfectly with mine." This was in reference to the fact that people may think that getting married in the manner we did is crazy. Happy Anniversary @barnettisblind. I wouldn't give up a single thing from our wacky life over the past four years for anything.
As for Matt, he shared his happiness on being married to the "hottest wife ever" by posting a cute photo with his wife and captioning it with the phrase.
Are Matt and Amber Friends With Their Fellow Cast Members on "Love Is Blind"?
Even though Amber, Matt, and Jessica's ex-boyfriend Mark Cuevas do not get along, they continue to be friends. The former love triangle does not get along. In August 2022, just one month before Mark and Aubrey Cuevas (née Raine) tied the knot, Matt and Amber went to Mark's bachelor party alongside Mark's wife Aubrey Cuevas (née Raine).
During their Instagram Live broadcast in January 2022, Matt disclosed that he and Cameron have remained good friends. During the month of July 2021, the married couple went on a double date at Universal Studios Hollywood. Matt accompanied the carousel of pictures he sent on Instagram from the event by saying, "What a great day with great people making great memories."