Who is Zac Efron dating? Check out His Famous Ex-Girlfriends
As one of the most admired heartthrobs of the 2010s, Zac Efron's fans have been curious about Who is Zac Efron dating?
Since making his debut as Troy Bolton in the High School Musical franchise on the Disney Channel in 2006, Zac Efron has been romantically linked to several famous women, including Lily Collins, Michelle Rodriguez, and, of course, Vanessa Hudgens, his co-star in High School Musical and the other half of the duo Zanessa.
In an interview with The Sunday Times from 2016, Zac Efron discussed his challenges when dating in the public eye. He was honest when he said, "I'll never be able to do dating." "As in the definition of dating found in the dictionary, because I've made an impact on that person's life in some way, and they'll realize it very soon," "A date has to be incredibly long to refute whatever people assume about me," he continued. "I don't care what other people say about me."
He also acknowledged that he didn't have much success on Tinder because many other profiles took him for a phony, which was one of the reasons he didn't get many matches. "It's incredible, but no one matched with me when I first joined Tinder!" They reasoned that it must be a scam… "That didn't happen," he said.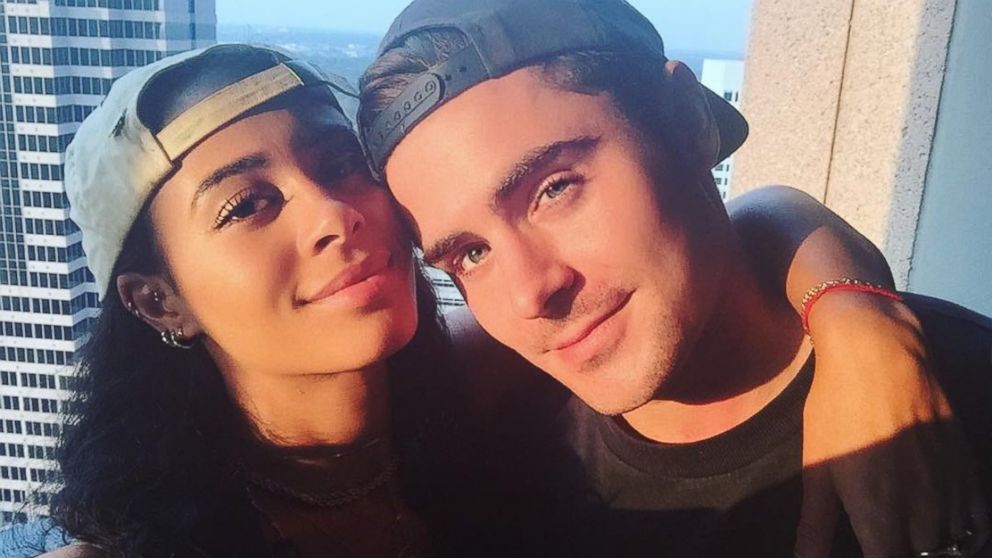 In an interview with Men's Health published in 2022, Efron stated that he was more interested in "self-fulfillment" than romantic relationships. He elaborated, "I've been focused on, you know, self-fulfillment and trying to find my groove." "I am well aware that the moment I am meant to meet the person who completes my life will most likely come along while I am not looking for them."
Who is it that Zac Efron is seeing, and who were some of his other girlfriends in the past? Keep reading to learn more about Zac Efron's dating life, including his most recent relationships and those that have garnered the most attention.
Vanessa Valladares
Zac Efron dated Vanessa Valladares for 10 months in 2020–2021. Efron and Valladares were first seen dating in Lennox Head, Australia, in September 2020. People said that Efron visited Valladares' business, Byron Bay General Store & Cafe, in June 2020. Zac met Ness earlier this summer. "They started dating in July and just went skiing together," a source said. "They're having fun. She stays here often."
Efron and Valladares celebrated Efron's 33rd birthday a month after their relationship became public. 33-year-old actor. "Zac and Vanessa rejoice. A source told People they celebrated Zac's birthday with friends before the weekend. "They're committed. Vanessa and Zac live in Byron Bay." In April 2021, Efron and Valladares ended their ten-month relationship. People said that Efron had ended the relationship. Zac broke up with Vanessa.
"It just didn't feel right to him anymore," one person said. Australia will keep Zac. Loves Australia. He is preparing several initiatives. He's happy and healthy. Kyle Sandilands, Efron's close friend and Australian radio host, confirmed the divorce on The Kyle and Jackie O Show. "It's not just The Daily Telegraph reporting the split," Sandilands said. I confirmed this after talking to him yesterday. I heard rumors." "They've gone their ways," he said. No noise. Done. Work resumed."
Halston Sage
In April 2014, Zac Efron and his Neighbor's co-star Halston Sage were pictured together at a Los Angeles Lakers game. "They are clearly an item," an E! News insider said. "They saw one other a bit while filming their movie together, and they got a lot closer since he went to rehab. Her friends adore him and describe him as incredibly nice. He's very nice to her."
They appeared to break up three months later, in July 2014. After his divorce from Olympic swimmer Sarah Bro, Efron and Sage reunited in January 2020. At the time, a source informed Us Weekly that the Neighbors co-stars were "in a serious relationship and love." "They spent Christmas together, with part of that time in Santa Barbara," the person stated. They eventually separated.
Sarah Bro
After attending a UFC fight, Zac Efron and Danish Olympic swimmer Sarah Bro were first linked in March 2019. According to E! News, the couple "looked to be having a good time" but were "not blatantly outwardly affectionate." Before dating Halston Sage, Efron and Sage parted in January 2020. "It wasn't working," a source told Us Weekly. "She went back to Los Angeles, and nothing happened."
In a 2021 episode of "112 For Broken Hearts," Bro discussed a lousy relationship with an actor, believed to be Efron. Bro revealed in the interview that she had posters of the actor on her wall as a child. Later, she realized the actor's "rage" was fueled by his mental health concerns and sorrow. He has never touched me, but I'm used to being shouted at as a competitive swimmer, and I can't do that anymore. "When dad became irritated, he yelled a lot, which scared me and made me want to go away," she said.
After she couldn't reach the actor in Denmark, Bro traveled to the US to check on him, and they broke up. She realized their romance was over when he didn't greet her at home. "At this moment, we lived in two places, and I first walked up to one house that he was not, then I went up to the other house, and he opened the door and said, 'What are you doing? 'What do you mean?' Yes, I instructed you not to return. "What?" I thought. Her heart stopped.
She accused him of "manipulation" throughout their relationship. I didn't know right from wrong. She was deceived and brainwashed. "But also because I was young, confused, and in love and consciously turned a blind eye," she said. "Being boyfriends with someone when I compromised so much with my boundaries was really difficult," she said. I lost my identity and couldn't recognize myself."
Sami Miro
After being pictured together in October 2014, Zac Efron and model Sami Miro were first linked. In a 2015 interview with Elle, Miro discussed what it was like to date Efron publicly. "I've never spoken about us before," she explained at the time. "I think you have to take that [sort of attention] with a grain of salt and put yourself in other people's shoes.
Putting yourself in their shoes and trying to understand where they're coming from is a significant part, and then it all makes sense." She said, "It comes with the territory, and I realize there's no changing it, so you have to embrace it. If I were dating someone who wasn't in the spotlight, I might have more images of our relationship on [Instagram], but I think it's necessary. It's what's going on in my life, and I believe my social can still reflect that."
After two years together, the couple divorced in April 2016. According to an E! News source, Efron broke up with Miro because their "spark had faded." "[They] didn't have the same feelings for each other as they did when they initially started dating," an insider revealed. "It wasn't an easy breakup," the person added.
Distance and work schedules hampered their relationship, and Zac desired to concentrate on his job." Miro appeared to attack Efron in a series of since-deleted tweets following their divorce. "Missed your opportunity, bye-bye," she added, using the hashtag #iaintsorry. "Finally ready to talk about it," she continued. When you've never been happier, and he's still a slob."