Who is Harbard on Vikings? Mystery Character explained!
On Vikings, many characters have died, but Harbard is the only one who just disappeared without a trace. Who is Harbard on Vikings? Why is he a mystery?
On Vikings, there are many different kinds of characters. Some have good hearts, while others are driven by hate. However, Harbard has been a mystery even to the people who work on the show. Vikings debuted on History Channel in 2013.
It was created by Michael Hirst and was meant to be a miniseries at first, but it was quickly renewed and turned into an entire series. Vikings are in its sixth and last season, and along the way, it has left a few questions unanswered.
Vikings followed the adventures of legendary Norse figure Ragnar Lothbrok (Travis Fimmel) and his Viking brothers. Still, as the series continued, it shifted its focus to Ragnar's sons and their adventures and battles, making them the main characters. Many characters have died in the series, but Harbard is the only one who didn't. Instead, he just went away as mysteriously as he came.
Harbard, also known as "the wanderer," was introduced in the third season episode "The Wanderer." However, Aslaug, Siggy, and Helga's dreams had already told them he was coming. Harbard didn't stay in Kattegat for long, but that was long enough to make people wonder who he really was.
Solving the Vikings' Harbard Mystery
Harbard showed up in Kattegat with a cut on his hand and asked Helga for help. He said he was a wanderer and storyteller. Aslaug, Siggy, and Helga were happy to see him because they had all had dreams about him coming. Aslaug and the others were surprised that Harbard was the only one who could make Ivar feel better by touching and talking to him.
He also showed up when Siggy dove into the frozen pond to save Ubbe and Hvitserk, though at first, he looked like her dead daughter Thyri to her. Harbard fell in love with Aslaug, but he also slept with other women, which made Aslaug unhappy.
Harbard is seen as a God by both the people in the show and those who watch it. Floki even said that "Harbard" is another name for Odin, backed up by some facts. In season 3, when he leaves, he disappears into the fog, which makes it seem like he is a supernatural being.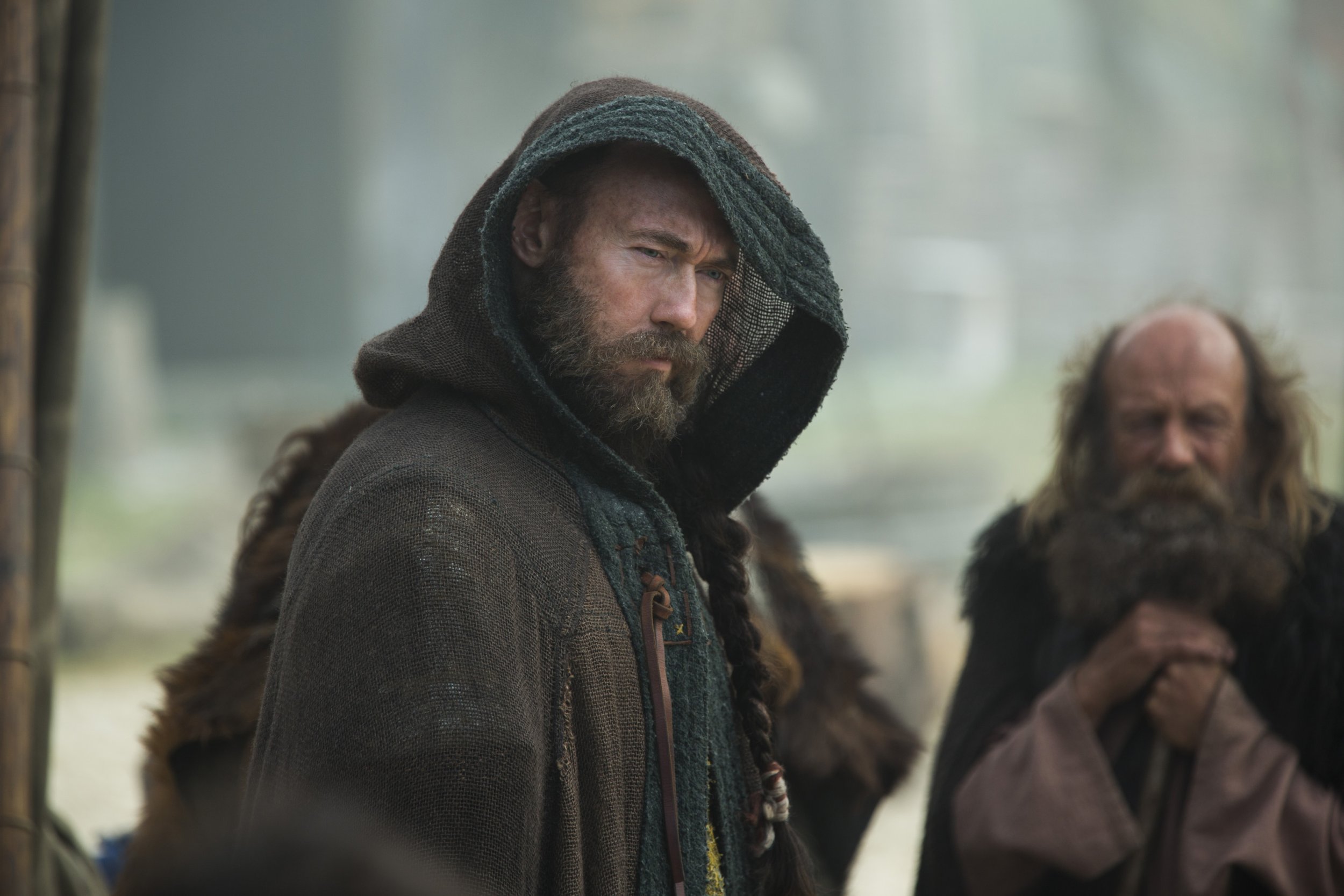 The way he made Ivar feel better and that Ivar laughed when he saw him again shows that he wasn't exactly human. Also, when he showed up to help Siggy save Aslaug and Ragnar's children, there was a white light around him.
Some fans think he was Loki because his presence affected the people of Kattegat in some way, and some have even said he was probably Loki pretending to be Odin in human form. Others think he was Thor because what is told in a story called "The Tale of Utgarda-Loki" is the same as what Harbard told in his stories.
Some think he might have been Jesus since Athelstan brought Christianity to the Vikings. Harbard's real name may never be known, but he was definitely not human. Whether he was Odin, Loki, or Thor is up to each viewer to decide.