Who is dating Big Sean? Check it out
Sean Michael Leonard Anderson, better known by his stage as Big Sean, has attracted fans' attention for various reasons, including his music career and complicated romantic relationships.
Big Sean's musical career started in 2007 when he signed with Kanye West's Good Music and Def Jam Records label. Big Sean gained widespread recognition with the release of his first studio album, "Finally Famous," in 2010.
Big Sean's dating history includes romances with Jhené Aiko, Ariana Grande, the late actress Naya Rivera, and his high school love Ashley Marie.
Who Does Big Sean Date Currently?
Jhené Aiko is Big Sean's current and longterm girlfriend. The couple, who have previously cooperated musically, have had a sporadic relationship since 2016. In November 2022, Sean and Jhené Aiko had their first child together.
Aiko and the Detroit rapper shared the news by posting identical images with heartfelt notes to their social media accounts.
Sean's dating history includes his girlfriend, Jhene Aiko, and ex-girlfriends Ariana Grande, Naya Rivera, and Ashley Marie.
Big Sean started dating Jhené Aiko in 2016, years after meeting her in the studio of producer Ernest "No I.D." Wilson.
The first time Sean and Aiko worked together was in 2012 on the rapper's "Beware" and "I'm Gonna Be" singles. "Beware" appeared on his "Hall of Fame" studio album, released in August 2013. "I'm Gonna Be" appeared on the 2013 album "Good Music Chicago" by the rapper.
Big Sean's Dating Timeline
Aiko told Flaunt magazine in 2016 that she and Big Sean went on a date quickly after meeting and getting to know each other, despite the singer's love involvement with another man.
She said, "We had a date. We attended a Lakers match. That was a very long time ago […] I had a boyfriend, and Sean and I had previously met. We were pals. Hence, he asked me out even though I had a boyfriend.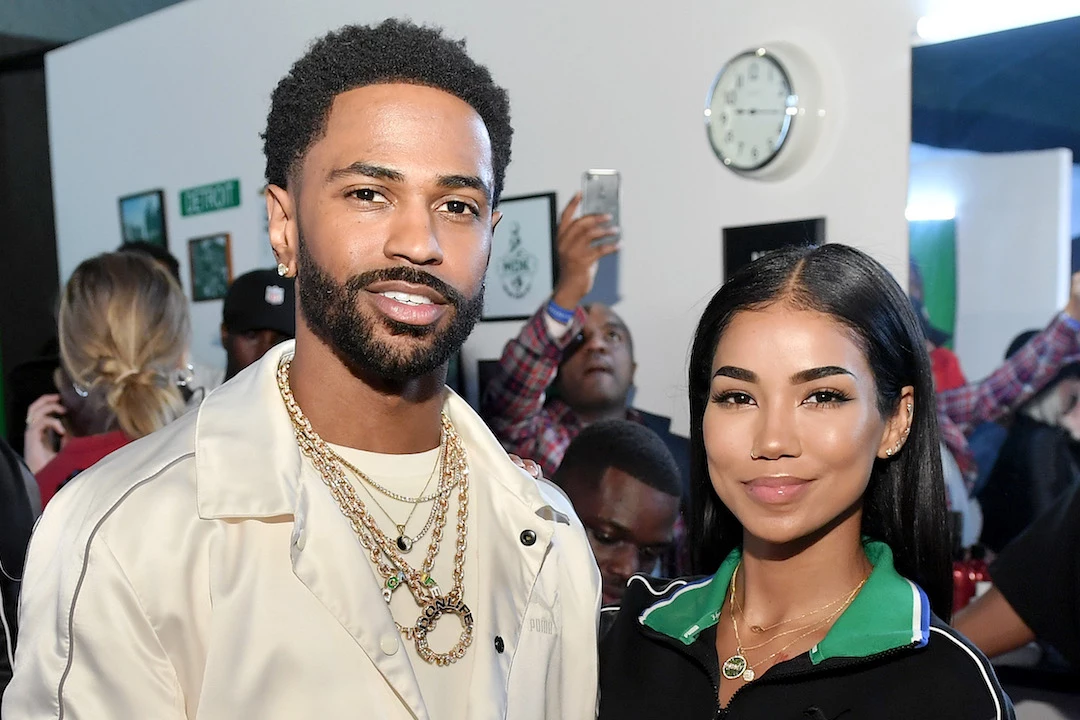 While it is unknown what transpired between Big Sean and Aiko, the two artists continued to create music together. In 2015, Aiko and Big Sean appeared in the music video for "I Know" off the rapper's "Dark Sky Paradise" album. Big Sean and Aiko released their collaborative album "Twenty 88" the following year.
Fans spotted Big Sean and Aiko's undeniable connection in their music videos, although she was married to producer Dot da Genius then. In June of 2016, during their performance at Power 105.1's Powerhouse event, Aiko and Big Sean added fuel to the allegations by sharing a kiss on stage.
Aiko and Dot da Genius wed in 2014 but divorced in August 2016 after the singer filed for separation. The divorce of Aiko was formalized in October of that year. After Aiko's divorce, the singer and Big Sean showed affection in interviews and social media posts.
Until early 2019, when people observed Big Sean and Aiko remained quiet about their once-public love, everything seemed fine with the pair. Aiko stated in a Shade Room statement that she and Big Sean had separated. There was no explanation given at the time for the separation.
The separation seems temporary, as the couple finally reunited in early 2020. Sean and Aiko would receive their first child, a boy called Noah Hasani, two years after reuniting.