Where is Pretty Little Liars filmed: All you need to know!
Do you enjoy watching "Pretty Little Liars" on television and are curious about the location of the show's filming? We will take you on tour today through Rosewood, Pennsylvania, and all of your favorite filming sites from "Pretty Little Liars."
Peerspace also provides access to a filming site inspired by the television show "Pretty Little Liars," which is available for rent. Any budding artist or filmmaker interested in accessing high-quality production studios or filming locations without completely emptying their money account should make this their first stop.
Now, take a seat, put your feet up, and reminisce about all the juicy drama that transpired on the program as we visit some of the show's most renowned filming sites.
What exactly is the show "Pretty Little Liars" about?
The audience was kept captivated during all seven seasons of the hit teen mystery thriller "Pretty Little Liars," which aired from 2010 to 2017. Because of how successful it was, it created two spin-off series and a third one, "Pretty Little Liars: Original Sin," which made its debut in July 2022.
The question "where was "Pretty Little Liars" filmed?" is one that fans of the program have undoubtedly always pondered.
Rosewood, Pennsylvania, serves as the setting for the television show, adapted from the books Sara Shepard wrote and published under the same name.
Where did they shoot the scenes depicting Rosemont for "Pretty Little Liars" in Pennsylvania?
We are going to let you in on a little secret, just like the characters on the show are going to do: the show "Pretty Little Liars" was not actually filmed in the state of Pennsylvania. The Internet Movie Database (IMDB) claims it was filmed in the Warner Bros. Studios in Burbank, California.
That may not be such a well-kept secret after all, considering that a large number of film projects are shot in Los Angeles due to the city's well-developed filming infrastructure. The show "Pretty Little Liars" is not an exception to this rule.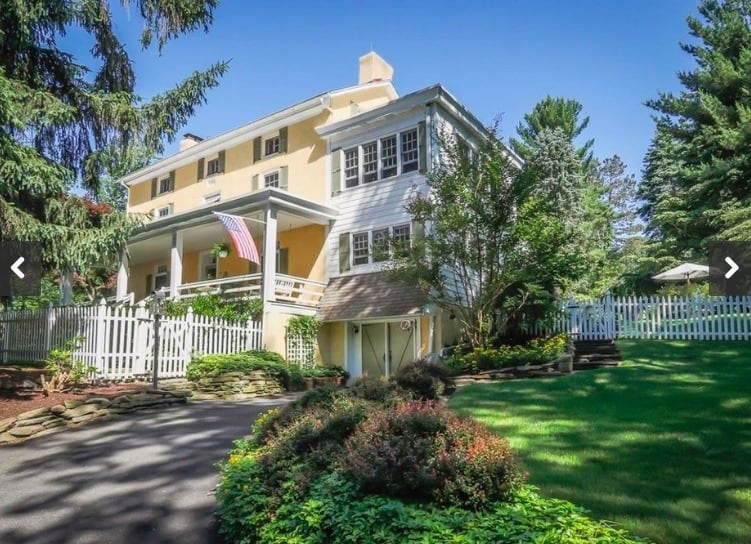 If viewers of "Pretty Little Liars" wish to visit the settings of their favorite episodes for real, they need not be concerned about finding them. Discover Los Angeles claims that you can view almost all of your favorite filming locations if you take a Warner Bros. Studio Backlot Tour. A backlot tour takes visitors through the "Midwest Residential Street" portion and "The Jungle," where each character's home may be seen.
Rosewood High School, Rosewood City Hall, and the Rosewood Police Station are some of the additional places you can find that doubled as Rosewood during the filming of the series. These settings would appear to have an essential role in the long-running American television series "The Dukes of Hazzard."
It just goes to show how resourceful studios can be when they recycle the same backlots for a wide variety of various kinds of films and television series. Since most of the program was shot in Burbank, diehard fans can now make the trip to check out the location. On the other hand, our response to the topic "Where was "Pretty Little Liars" filmed?" is not yet complete.