Where is Carlito from WWE: Why he left the WWE in 2010?
When WWE fans are asked to select past wrestlers that they believe should be given another opportunity, the name Carlito is frequently mentioned. In this article, we will discuss about the most common question" Where is Carlito from WWE"?
Carlito's return to WWE in the match for the 2021 Royal Rumble and a performance on Raw the following night generated a lot of excitement and favorable feedback from fans. Unfortunately, it turned out that the reports about him earning another deal for a longer run were completely false.
Since his dismissal in 2010, which is now largely forgotten but was controversial at the time, WWE has not had Carlito on their roster. The fact that Carlito's name was linked to the scandal on multiple occasions was one of the many things working against him.
However, the final decision that he made on his own was what ultimately led to WWE dismissing him from his contract. The circumstances surrounding Carlito's departure from WWE merit a second look into the factors that led to a young talent exiting the company during his prime.
Carlito got bad press backstage because he didn't try very hard.
Carlito's momentum started to slow down when the behind-the-scenes parts started to play out on the creative side. There were rumors that WWE thought Carlito was unmotivated and lazy, which is why they slowed down on the idea of him becoming a main eventer in the future. Carlito always had good matches and charisma, but he never did what was needed to become a big name.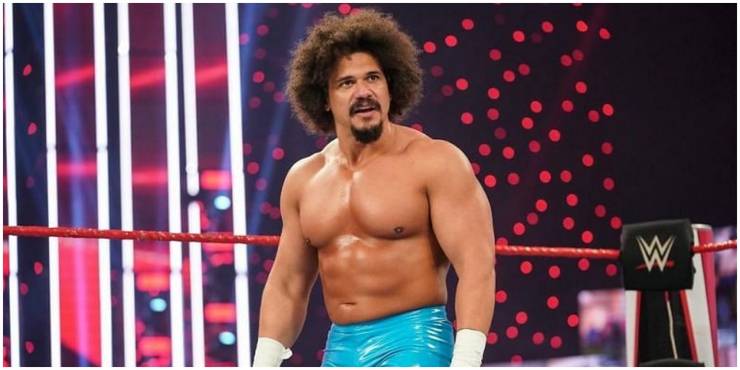 Ric Flair's promo where he said Carlito didn't have enough passion showed what WWE thought since it was the same as all the online reports. At the end of his singles run, Carlito had fights with Triple H, Ric Flair, and Randy Orton. The idea of having him work with people who were better than him didn't work, and when he didn't step up, WWE lost faith in him.
Carlito's chances started to get worse when WWE stopped believing he could turn things around. The time he held the United States Championship and the Intercontinental Championship at the beginning of his WWE career was the best time of his whole career. Carlito went from being a mid-carder who was getting closer to the top to a lower mid-carder who had a less stable job.
Carlito was given an ultimatum by WWE after failing a drug test.
The latter few years of Carlito's WWE career were a perplexing time for fans, who were perplexed by the rapid decline of his career. When Carlito entered WWE, he was paired in a tag team with his younger brother Primo. Growing up together and learning the ropes of the wrestling profession from their father, Carlos Colon, created chemistry between the two competitors.
Carlito and Primo enjoyed a lengthy feud with The Miz and John Morrison, as well as a plot involving the Bella Twins. Unfortunately, WWE's inconsistency in booking tag team wrestling made it nearly difficult for teams to win. Carlito's backstage difficulties culminated when he broke the wellness guideline by failing a drug test, causing them to escalate.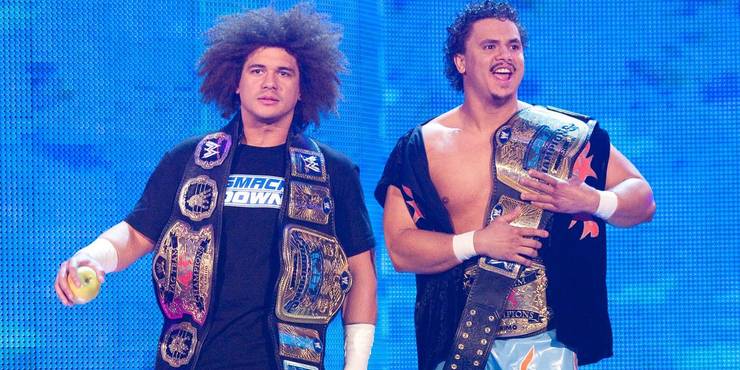 WWE presented Carlito with an ultimatum: undergo rehab to return after his thirty-day suspension, or lose his job. Carlito viewed this as unfair, given many more prominent figures had previously failed the exam without being required to do it again.
Carlito believed he was not addicted to anything and therefore did not require rehab. WWE demonstrated they were not bluffing when they released Carlito following his choice.
Carlito elected not to pursue a prominent wrestling career elsewhere.
After being released by WWE, the vast majority of wrestlers of Carlito's caliber or lesser went on to other promotions. TNA, Ring of Honor, and New Japan have helped numerous superstars realize their full potential, advance to the next level, or simply get a second chance at success. Carlito did not pursue any of these promotions and has been continuously performing independent wrestling dates without signing a contract for the past decade.
It is believed that Carlito had a booking fee price in mind that most promotions were unwilling to pay. This resulted in primarily short-term or one-time bookings of Carlito and other notable personalities by organizations attempting to generate buzz through the use of familiar talent. Carlito's primary calling card became his international promotions, particularly his father's promotion in Puerto Rico.

Since his WWE departure, the majority of American fans have not seen Carlito outside of his Royal Rumble return. The booking of Carlito for one more match on the subsequent Raw stopped his return before a deal could be reached.
Fans expressed delight at Carlito's homecoming and desire for a longer stay, but it was not to be. The fact that Carlito violated the wellness code in 2010 and chose to be freed instead of going rehab effectively ended his career in the major wrestling business.