Are Taylor Swift and Joe Alwyn still together? Check their timeline!
The Grammy-winning musician and British actor Joe Alwyn were first linked to each other in May 2017, when it was said that they had been dating quietly for months. Fans think that Swift and Alwyn first met at the 2016 Met Gala, although it's unclear when they first met.
Since then, the couple has had some sweet moments in public, but they have kept much of their relationship private. Swift told The Guardian in a 2019 interview why she doesn't like to talk about her relationship with Alwyn: "I've learned that if I do, people think it's up for discussion, and our relationship isn't up for discussion."
Fans have seen a little bit of their sweet love story, though. Alwyn briefly appeared in Swift's Miss Americana documentary, and the two wrote a few songs for Swift's album Folklore together.
Here is a full timeline of Taylor Swift and Joe Alwyn's relationship, from the small ways they helped each other to the Grammy they won together.
On May 16, 2017, it was first said that Taylor Swift and Joe Alwyn were dating.
In May 2017, The Sun said that Swift and Alwyn, 27 and 26 at the time, were dating. A source also told the news outlet that the two had been dating secretly for months before the news broke.
Swift added a diary entry to the deluxe version of her album Lover that seems to confirm this timeline. In a post from January 2017, she said, "I'm basically based in London, hiding out and trying to protect us from the nasty world that just wants to mess things up." "We've been together for three months, and no one has found out."
Even though it's never been confirmed, many people think that Swift and Alwyn met at the 2016 Met Gala. This is mostly because of Swift's song "Dress" lyrics from her album Reputation: "Flashback to when you met me/Your buzz cut/And my hair bleached." Swift had bleached her hair blonde for the 2016 event, and Alwyn had a buzzcut.
Swift's short-lived relationship with actor Tom Hiddleston ended in September 2016. The news of their relationship came eight months later.
Joe Alwyn spent time with Taylor Swift's family in June 2017.
As soon as word got out that they were dating, they went to Nashville to see Swift's parents. A source told PEOPLE that they arrived in Nashville on Friday and spent the weekend together. "Joe hasn't spent much time with her family before, so it looks like things are getting more serious."
Joe Alwyn goes to Taylor Swift's concert on December 8, 2017, to cheer her on.
Joe Alwyn was at iHeartRadio's Jingle Ball in New York City to see Taylor Swift perform. This was one of the few times he was seen in public. "Taylor and Joe are in New York City together. Taylor was feeling great. She was happy and waving to the crowd, "At the time, a source told PEOPLE. "Joe stayed for the whole show, and when it was over, he and his friend left. They are staying at Taylor's apartment in New York City."
Taylor Swift and Joe Alwyn made things official on Instagram on May 8, 2018.
About a year after it was first said that Swift and Alwyn were dating, they quietly made it official on Instagram.
Swift and Alwyn, whose Instagram account was previously private, posted pictures of themselves standing next to a giant cactus on May 8, 2018. Swift's caption talked about the start of her Reputation tour, but Alwyn's only had a single cactus emoji.
On January 6, 2019, Taylor Swift went to the Golden Globes to show her support for Joe Alwyn.
Even though she didn't walk the red carpet with Alwyn, whose movie The Favourite was nominated for five Golden Globes, Swift was seen sneaking into the venue to support him at the 76th Annual Golden Globe Awards. Later, she and Idris Elba also gave out awards for the best original score and song in a movie.
Taylor Swift and Joe Alwyn spent New Year's in the Maldives in January 2020.
It was said that Swift and Alwyn rang in 2020 at a luxury resort in the Maldives.
The British singer Matthew Crane saw the couple at an intimate New Year's Eve concert. Crane later posted about his experience on social media, saying, "So I can finally say who I sang to on New Year's Eve in the Maldives: probably the most famous pop star right now, the one and only Taylor Swift and Joe Alwyn."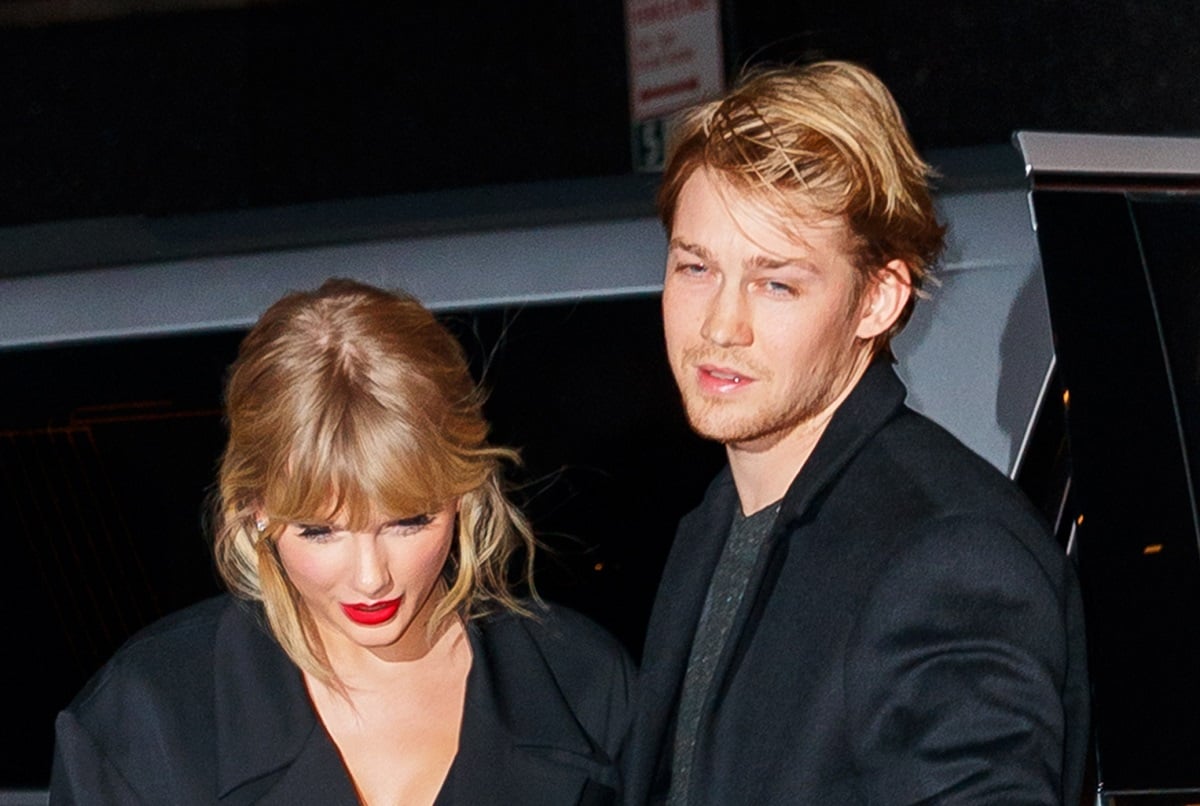 "When I sang, they were both so nice and friendly to me, and they even stood up to applaud and compliment my voice," he said. "It was a real honor and a pleasure."
Taylor Swift goes to Ireland in September 2021 to see Joe Alwyn.
Swift went to Ireland to see Alwyn while filming Conversations with Friends in Belfast for Hulu. Conversations with Friends is a book by Sally Rooney. She helped her boyfriend with his latest project, and when she went to a bar in Northern Ireland city for a drink, she gave the staff a big surprise.
"Taylor Swift was one of the people we served on Thursday night!" Shu Restaurant posted on Instagram, along with a bunch of selfies the singer took with staff, that the singer had taken. "Taylor was so nice and beautiful on the inside and out. She was kind enough to let us take pictures with our staff!"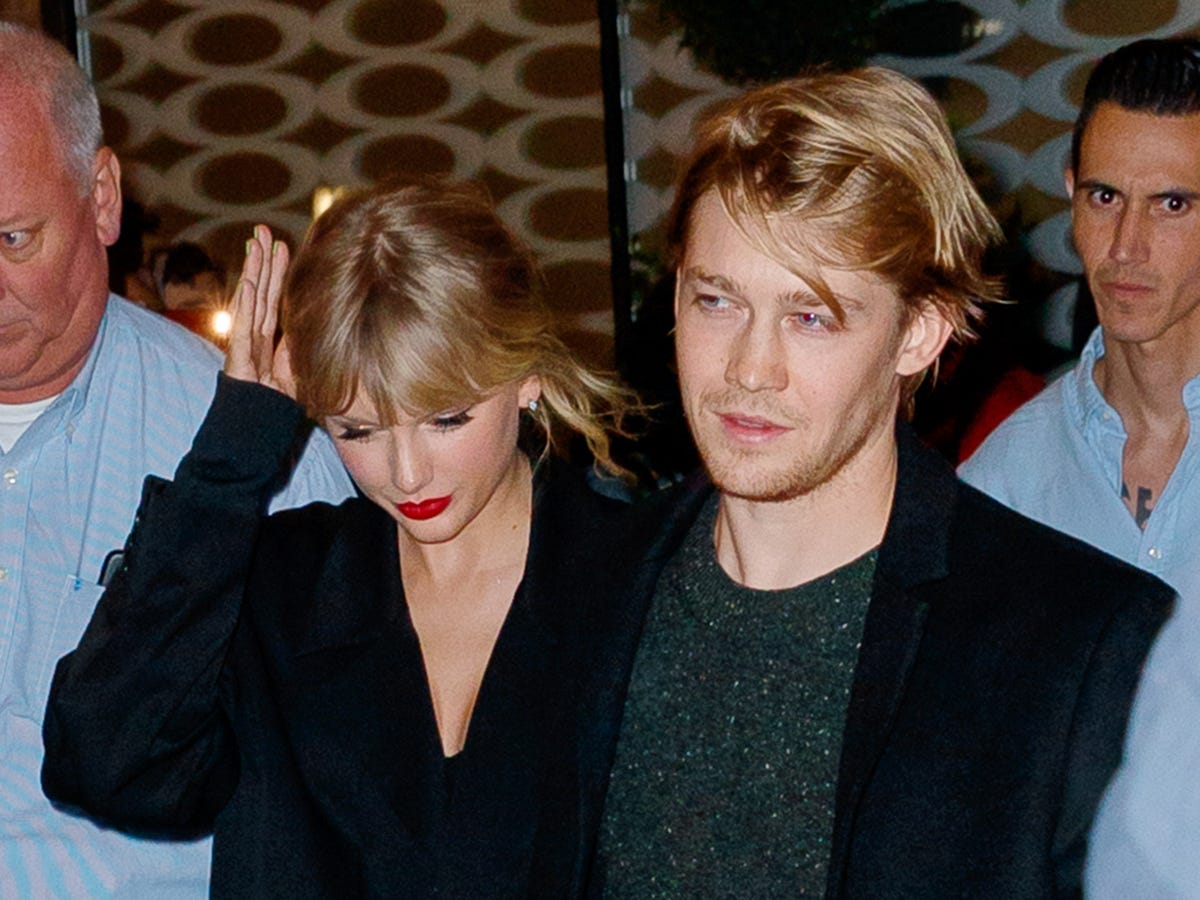 The next night, Swift went to a local bar called The Tipsy Bird for a drink. "We can confirm that she is just as nice as you would expect, and she was kind enough to take a picture with our staff," the bar said later on its Instagram page.
Joe Alwyn denies rumors that he and Taylor Swift will get married on April 20, 2022.
Alwyn wouldn't say anything when WSJ. Magazine asked him about the rumors that he and Swift were getting married.
"If I had a pound for every time I think I've been told I'm engaged, I'd have a lot of pound coins," he joked. "I mean, the truth is, if the answer were yes, I wouldn't say, and if the answer were no, I wouldn't say."