Are Ed and Liz still together: New updates and News?
On the first season of the Discovery+ spinoff 90 Day: The Single Life, Big Ed Brown introduced his new girlfriend, Liz Woods, to his fans. The couple got back together in season 2 and quickly got engaged. After their time on 90 Day Fiancé: Happily Ever After, Are Ed and Liz still together? Keep scrolling down to find out Are Ed and Liz still together?
How Did Big Ed and Liz get to know each other?
Ed met Liz at the San Diego restaurant where she works as a manager. It was his favorite place to eat. Liz is a single mother with a young daughter. She and Ed became friends at first. In the first episode of Season 1, Ed talks to a dating coach and gets the courage to ask Liz out on a date.
Big Ed and Liz went to the next level in their relationship.

After about three dates, Ed asked Liz to go to a wedding with him, and she agreed. At first, they would sleep in the same hotel room but in different beds. Because of a hotel problem, their double bed reservation had to be changed to a single bed, so they had to sleep in the same bed.
At first, Liz wasn't sure, but in the end, she agreed. Ed was excited about taking his relationship with Liz to the next level the following day.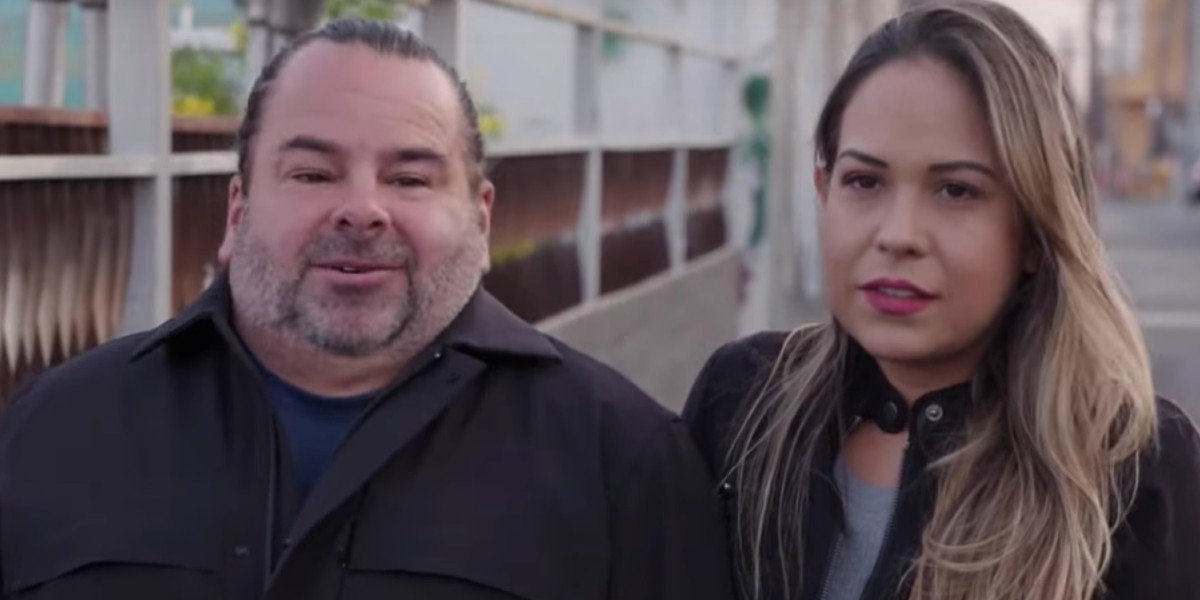 The big question was asked by Ed the morning after their first kiss.
"So, I might as well talk about it now. I think we'll look like we belong together. I want to tell everyone at the wedding that you're my girlfriend. So, are you going to be my girlfriend?" he asked.
She laughed, "I'll be your girlfriend at the wedding." She said, "I'm joking; I'll be your girlfriend," and they kissed.
Does Tiffany, Big Ed's daughter, like Liz?
As viewers of season 4 of 90 Day Fiancé: Before the 90 Days on TLC saw, Ed's daughter Tiffany Brown was very against him dating his ex-girlfriend Rosemarie "Rose" Vega. Tiffany, who was 31, did not like that Rose was four years younger than her, making the age difference between them 31 years.
Soon after Liz agrees to be Ed's girlfriend, he insists that they make plans for her to meet Tiffany so that they can get to know each other before Tiffany gives Liz her stamp of approval.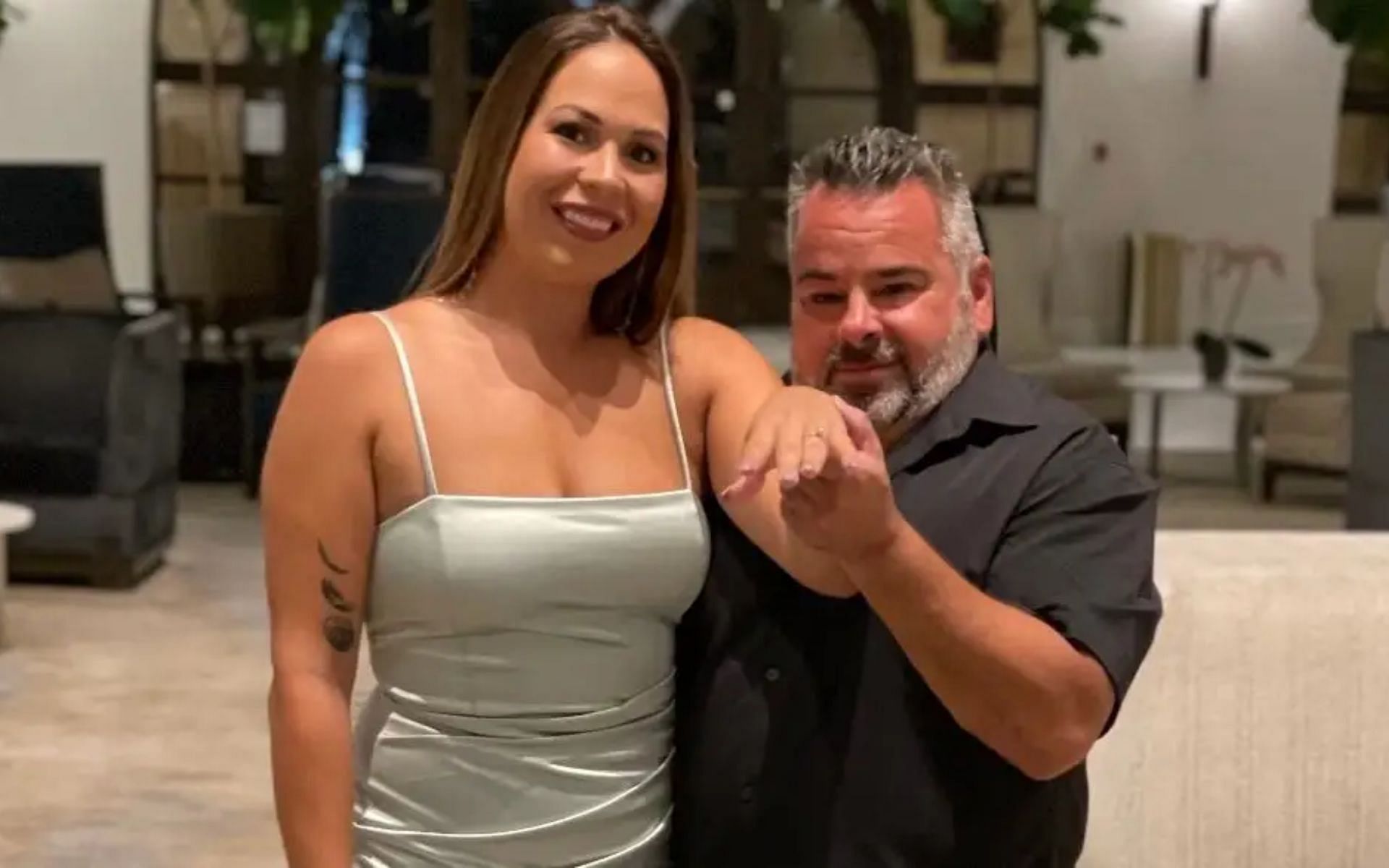 Ed wanted to take his daughter to Las Vegas in about two weeks to meet his new girlfriend, but Liz thought it was too soon. Liz was worried that Tiffany wouldn't like her because she was one year younger than Tiffany.
"I just wasn't ready for what your daughter said. I don't want bad vibes if that gets out, which is not to say that there are bad vibes. , I know our ages are close and all that," Liz told the cameras. "It makes me nervous, and I'm worried because I don't think that subject should have been brought up yet."
After they went to the wedding, Ed told Liz how worried he was about the future of his relationship with her if Tiffany didn't like her. "Liz makes my world a better place, and I realize that I want to spend the rest of my life with her," he said. "But if Liz and I are going to be together, she needs to get along with my daughter. So, I hope Liz is willing to meet her, or it might not work."
In the Season 1 Single Life Tell-All, Ed and Liz said they were no longer together.

Before Ed and Liz showed up on the tell-all, they had already broken up. "Ed likes to hurry things up in our relationship. When we finally got together the next week, I met his daughter and his sister, and the week after, I met his brother. I was put in many situations for which I wasn't ready. It took me months to tell my grandparents about him. "It took months for that to happen, and then we broke up two weeks later," an emotional Liz told tell-all host Shaun Robinson.
"I wouldn't have done those things if I'd known this would happen. Because I did not think this would happen. I thought that we would be together. I never thought that I wouldn't see him again. I thought that he was the one. So, here I am on The Single Life, and I'm still single," she said.
Ed told Liz he was sorry and that they had moved too fast. "Our relationship was doomed from the start," Ed said as he began to cry. "What she said is all true."
He said he was so happy to be in a relationship that he pushed Liz to take many significant steps in their relationship quickly. He said he "stopped listening" to Liz, which started their problems. He said, "Then I messed it up."
Liz said that she didn't slow down their relationship because she thought that if she didn't move at his pace, she would "lose" him. "He would always tell me that we wouldn't be able to be together. "I was scared I would lose him, which made me cry," Liz said. So I gave in. Even though I didn't want to lose him, I did."
Ed said that he told Liz they wouldn't work out if their relationship didn't move quickly. "Liz, you blew my mind, man," he told her. She hit back, "Well, you shut me out."
He said he didn't want to hurt himself. "Well, I hurt myself," Liz said. "You hurt me. You just left me for good, even though you told me you wouldn't. This month has been a nightmare."
What happened between Big Ed and Liz?
Shaun finally asked the couple why they were no longer together. "We just fought about stupid things all the time. I'm not very affectionate like he is. Our ways of showing love are different, which can lead to problems. We had the same problem—we would drink and fight. "That's why there were so many dumb fights," Liz said.
They couldn't figure out which fight caused them to break up. "We have no idea. "We were drinking in the hot tub when we started fighting over stupid things," Liz said. Ed said, "I think I told you to leave, and then you did."
Liz said that Ed would tell her to leave every time they fought. "I told him that if he told me to leave his house again, I would," she said, "and I did." "And it broke my heart when she left," Ed said.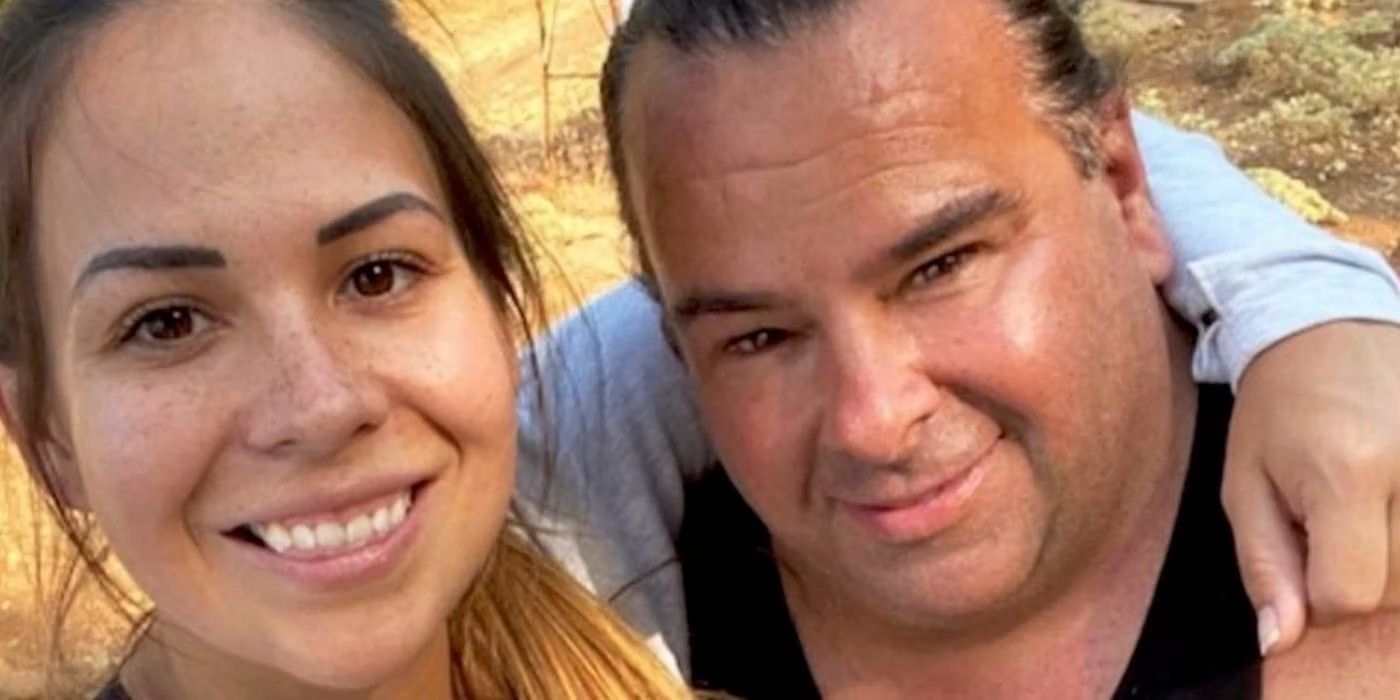 All of their co-stars joined in the conversation, and they all agreed with Liz about why they were breaking up. Ed and Liz got into another fight on stage about a fight they had earlier.
She told him that Ed would say things to her like their relationship wouldn't work if she didn't spend more time with him. "Most of the time, how I feel about him is real. "I love him and miss him," Liz said. "Yes, it took a while for me to like him. It took me a while to figure out that he was named Ed and not the name he used on social media. I wanted to take things slowly and get to know him when we started dating. But when I lost my balance, it was for him."