Who is Sean Hannity Dating: Ainsley Earhardt, Girlfriend of Sean Hannity
Although Sean Hannity is arguably Fox News' most well-known host, his current girlfriend is also a well-liked figure on the right-wing channel. All want to know 'Who is Sean Hannity Dating".
The University of South Carolina awarded Ainsley Earhardt a journalism degree in 1999. After graduating, she accepted a position as a reporter at a small station in Columbia, South Carolina, and Columbia Metropolitan Magazine named her the Best Personality of the Year (according to The Famous People). Earhardt started working for KENS-TV in San Antonio, Texas, in 2005.
In 2007, she relocated to New York to work for Fox News as a co-host of "Fox & Friends." She told TVNewser through The Famous Folks that she devoted her first day there to her parents "These people are incredible. They have sacrificed a great deal for me."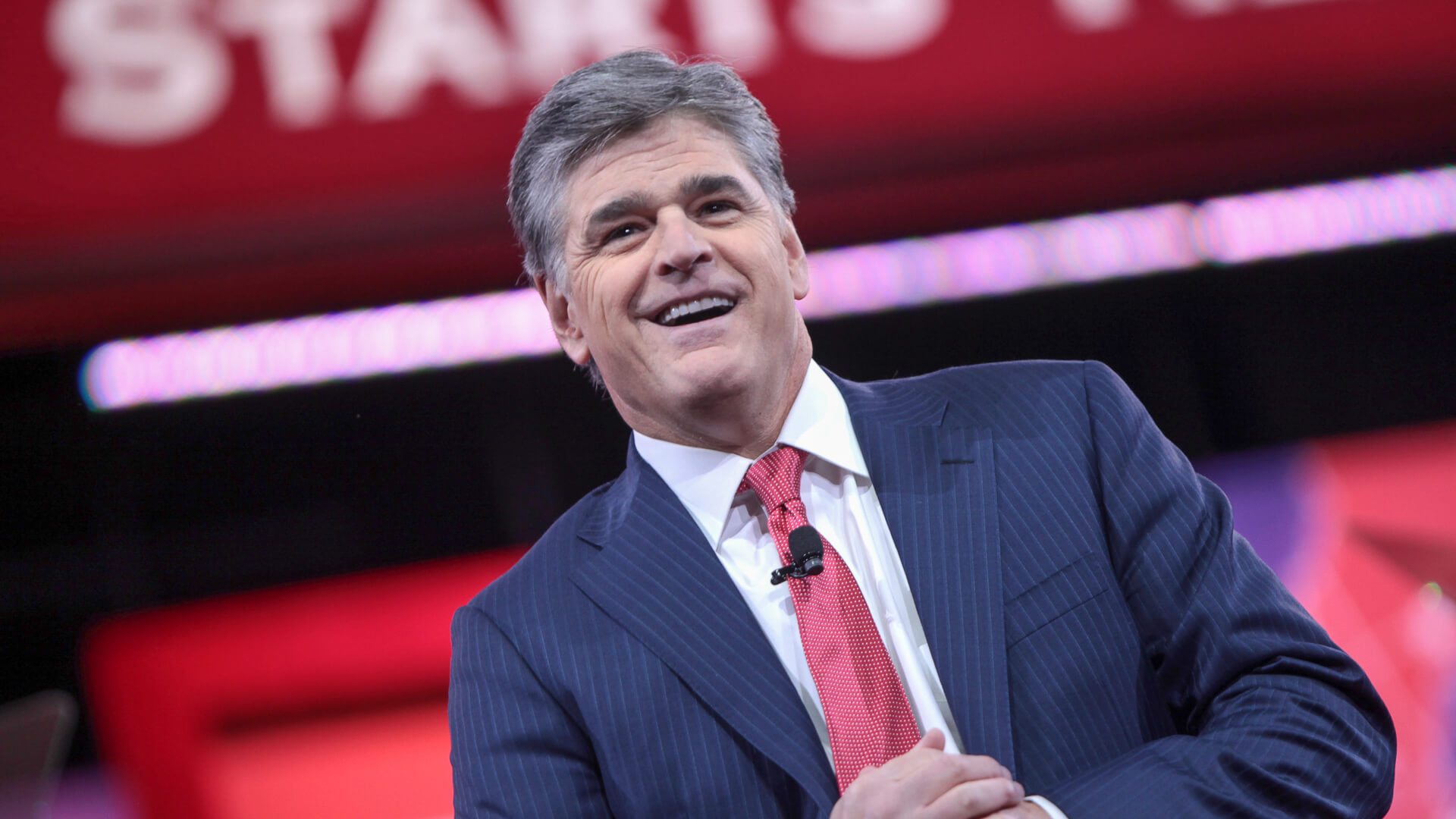 She co-hosted "Fox and Friends Weekend," "Fox's All-American New Year's Eve," and "America's News Headquarters" in addition to her work on "Fox & Friends." She also frequently participates in a "Ainsley Across America" segment on "Hannity." She also wrote two children's books with her daughter Hayden in mind.
She told Tampa Bay Parenting, "I composed 'Take Heart, My Child' when I was pregnant with Hayden and then 'Through Your Eyes' when she was born. "They were motivated by the lessons I learned as a youngster and wanted to impart to my daughter and children everywhere. They convey sentiments of forgiveness, hope, and love."
Who is Sean Hannity Dating? Sean and Ainsley haven't officially announced it.
According to Distractify, Sean Hannity has been seeing fellow Fox News personality Ainsley Earhardt since 2019. The couple began dating after the dissolution of Hannity's 25-year marriage to Jill Rhodes. Earhardt has had two marriages. In 2005, she wed Kevin McKinney; their marriage ended in divorce in 2010. Earhardt married Will Proctor two years later, and the couple has a daughter named Hayden together. They divorced in 2019 (according to The Famous People).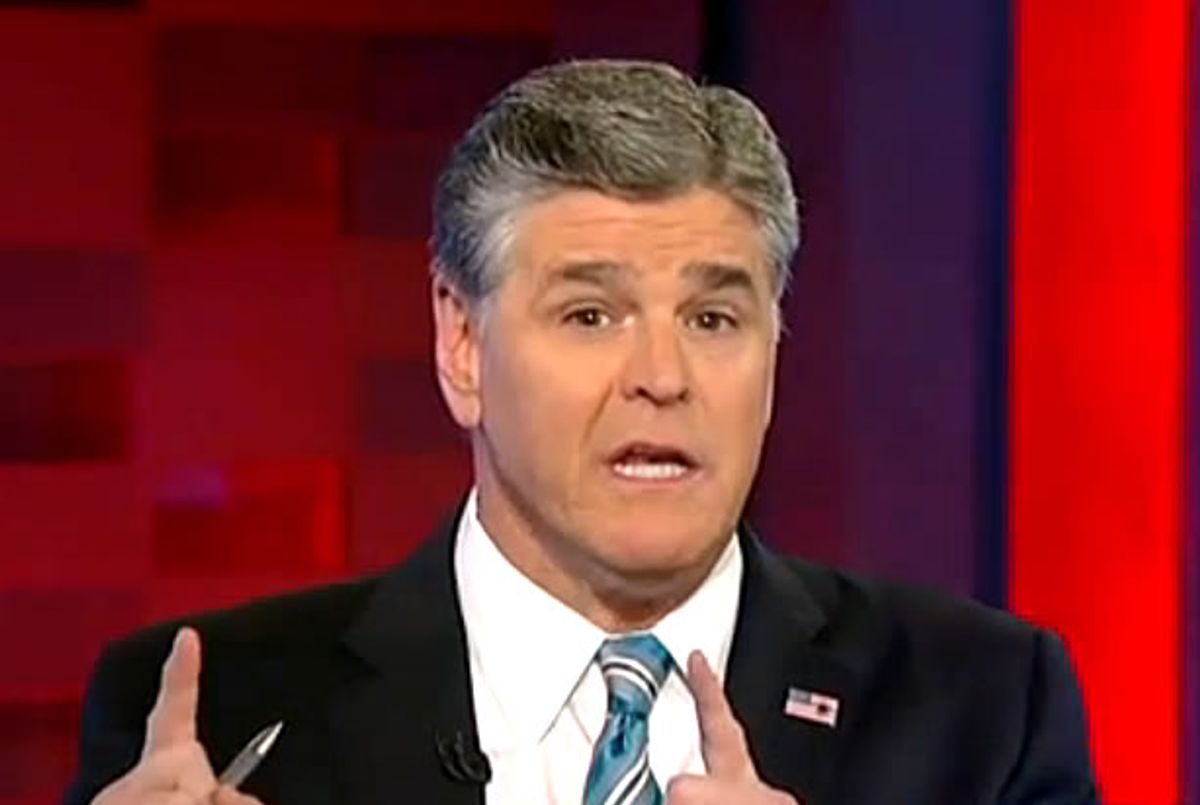 When they arrived at a reception in a helicopter together in 2020, Hannity and Earhardt appeared to make their romance public. According to a source who spoke to Vanity Fair, Earhardt used Hannity's lawyer as her television agent and hosted "Fox & Friends" from the basement of his Long Island estate. However, as of this writing, neither has explicitly stated that they are in a relationship.
"I'm concentrating on raising my daughter right now. Sean is a wonderful person, and anybody he chooses to date will be very lucky, as anyone at Fox News would tell you, "According to Ainsley's remark. "I am not in a relationship."
According to Ainsley Earhardt, marriage is still an option.
Ainsley Earhardt's two marriages broke up due to rumors of adultery. In 2009, she and Kevin McKinney, her high school love, divorced amid accusations that McKinney had been unfaithful (via Heavy). Will Proctor, a former starting quarterback for Clemson, and Earhardt wed in 2012; their daughter Hayden was born in 2015. After Proctor apparently had an extramarital affair with one of Earhardt's closest friends, which he disputed, the couple separated three years later.
According to the New York Post, Proctor claimed that the accusations that she had an affair were "completely untrue." "I regret that this personal problem has been made public. Even if my wife has chosen to move on, I am still devoted to being the greatest father I can be and keeping my friendship with my wife."
The "Fox & Friends" host is open to getting married again despite having two unsuccessful marriages.
"I'd really like to fall in love once more, and I want to one day show Hayden what a loving relationship looks like. However, I'm unsure of the exact date "(Story via Distractify) If it's God's will, I am confident that he will do it in due course and with the appropriate man for me.
In addition, she hopes to have more children.
Ainsley Earhardt's top priority is her 5-year-old daughter Hayden, whom she shares with her ex-husband Will Proctor, even though she has a flourishing job at Fox News. Even though they separated purportedly because of his adultery, Earhardt told People that they are still committed to co-parenting peacefully and even live close to one another in New York City.
"Moving forward and raising our daughter are our main priorities. We truly hope the best for one another, and because we have this sweet, gorgeous kid together, we will stay friends forever. Our greatest priority is her, "She spoke.
Earhardt is aware of how fortunate she is to have a career that makes it simpler for her to spend time with her daughter. She spends the remainder of the day with Hayden after work in the morning. She confesses that she has even frozen her eggs if she wishes to grow her family. She also hopes to have additional kids. She said, "I would be open to that 100 percent because I had Hayden so late in life, and I'm in my 40s." "It would be wonderful if I met someone who had numerous children. I won't rule anything out since I really adore kids and being a mom."
Reportedly, Sean Hannity was devastated by his divorce.
Sean Hannity was married to former journalist Jill Rhodes for more than 20 years before becoming engaged with Aisley Earhardt. In Alabama in 1991, the couple first met. She was a reporter for the Huntsville Times, and a nearby radio station employed him. In 2011, he told Newsmax, "She was incredibly talented – gifted, but I simply fell in love with the small image in her column."
Many people, including the priest who would eventually officiate their wedding, cautioned Rhodes about marrying a man from New York when the two decided to get hitched! Sean Patrick and Merri Kelly were born to Hannity and Rhodes after their 1993 wedding (per People). Hannity wrote in his dedication to his family's first book, "They were the ones who tolerated the long work hours I had to put into this effort. They are the ones who make it worthwhile and who, in more ways than I can articulate, complete and make me joyful. To have them in my life is a blessing."
In light of this, when Hannity and Rhodes decided to call it quits, the Fox host apparently took the split hard, with a source blaming "his relentless schedule" and noting that he "didn't slow down, [and] it, unfortunately, wrecked his marriage" (per Daily Mail).
Sean Hannity is still friendly with his ex.
According to reports, Sean Hannity and Jill Rhodes remain close despite their divorce. A source confirmed to Page Six that they had heard the news of the "pleasant and kind breakup. Sean and Jill's relationship is as cordial as ever, as seen by their continued family meals and joint attendance at their children's tennis games. The relationship between Sean and Jill's family has remained strong."
Rhodes' brother still works for Hannity on his Fox show, and the exes regularly celebrate the holidays with their two children. "When Sean and Jill are together, you don't even realize they split," a source told The Daily Mail.
Hannity is now dating Ainsley Earhardt, who is also a Fox anchor. Even though they haven't said it themselves, everyone on the network knows they're an item. That event actually prompted Hannity to discuss the end of his marriage publicly. One insider said to Vanity Fair that publishing the story on Page Six was a tactic to "get ahead of it" before it became public knowledge.