Who is LeBron James' dad: All you need to know about him.
LeBron James is widely considered to be the player who has caused the most controversy in the National Basketball Association (NBA) history. The same can be said regarding his performance since he is frequently considered to be either the best player of all time or, at the very least, one of the best players in the history of the sport.
The fact that LeBron James has won four NBA titles, four MVP awards, and four MVP awards for the NBA Finals is only the tip of the iceberg regarding his accomplishments. The Cleveland Cavaliers were his first team, but he went on to play for the Miami Heat and is now with the Los Angeles Lakers. He began his career with the Cavaliers.
On December 30th, 1984, LeBron James was born to his mother, Gloria James. Gloria was only 16 years old when she gave birth to LeBron, and things were bound to be challenging in light of the absence of LeBron's biological father.
Anthony McClelland is the man who is LeBron James' real father, and to say the least, he has a fascinating history to share with the world. It is thought that McClelland had an affair with Gloria James, which resulted in the birth of LeBron. This affair led to the birth of LeBron.
After LeBron was born, McClelland was no longer a factor in the family's life because he served a lengthy sentence in jail for various offenses, including theft and arson. Since LeBron has never needed Anthony McClelland at this point in his life, he has never had the opportunity to meet him, and it is unlikely that he ever will.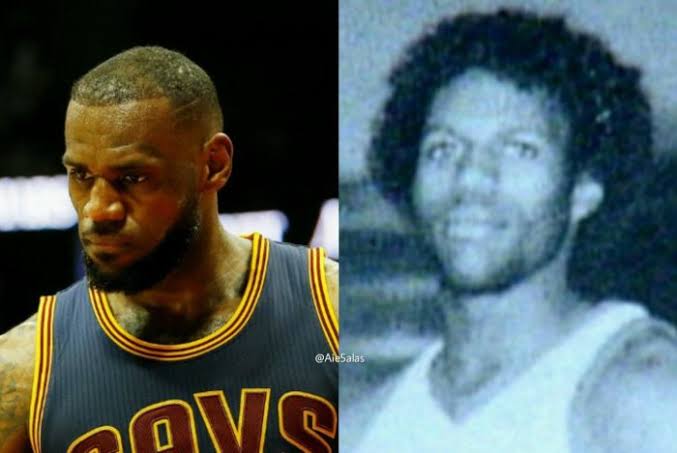 It is stated that McClelland made an effort to get in touch with LeBron in the year 2002, but LeBron turned down the offer. It is not hard to understand why McClelland would now want to be a part of LeBron's life, given that, at this time, LeBron was beginning to get the hype of becoming the next great basketball player.
We are aware that McClelland has a history of illegal activity; nonetheless, it appears that there is more to his narrative. Who exactly is Anthony McClelland? That is the question that needs to be answered right now.
Anthony McClelland: Who Is He?
Despite claims to the contrary, Anthony McClelland is thought to be LeBron James' biological father. One such person is Leicester Bryce Stovell, who sued LeBron for being his father. The DNA test, of course, revealed that Stovell was not LeBron's father.
There's some mystery about Anthony McClelland, as he's allegedly been known by another name. The name Roland Bivens has been considered a possible father figure for LeBron James.
Bivens was slain in a drive-by shooting in 1994, according to reports. There have been reports that not only was Bivens not murdered but that he is McClelland and changed his name to Anthony McClelland to avoid jail time.
It has not been confirmed whether or not this report is accurate. In any case, whether it's Bivens or McClelland, or if they're the same person, they weren't in LeBron's life.
LeBron has long harbored hatred for his father, but in 2014, he sent a letter on Instagram thanking McClelland for not being present.
This quote, which LeBron posted on Instagram, is heartfelt. It demonstrates that LeBron, while still sad about growing up without a father, recognizes that he would not be the man he is now if he had not grown up in that situation.
So, knowing how LeBron James feels about his biological father and that LeBron has no desire to see him, there's only one thing left to do. That is to delve deeper into discovering who Anthony McClelland is.