Where is Gina in Echoes, and does she returns?
Echoes is Netflix's newest and most exciting thriller. It's about two identical twin sisters, Leni and Gina, whose lives have been switched since they were children. Their plan has been working well for years, but then one of the sisters goes missing for no apparent reason.
At first, everyone thinks that Leni is the missing sister, but it soon becomes clear that Gina is the one who has gone missing. Echoes fans have a lot of questions about what happened to Gina. Many want to know where she went and if she's been found.
Where In Echoes Is Gina?
Gina had left Mount Echo to see Dylan James, the boy she had loved since she was a child. They have been having an affair secretly and want to get married and start a new family. Since Gina is now pregnant, she won't have to switch lives with her sister.
But before Gina and Dylan can get away, Leni finds Gina and sees her and Dylan leaving the bank. Gina and Dylan had planned to leave town together, but Dylan's burned body was found in a burned-out truck. It was later revealed that Leni killed Dylan so she and her sister could keep living their double lives.
What Goes On With Gina?
Gina has to return to Mount Echo after Dylan dies, and her pregnancy ends sadly. Both sisters were questioned about their possible roles in his murder and strange death 25 years ago. As the series continues, it becomes clear that Leni is the more powerful of the two sisters. She has been manipulating Gina for years to keep up their life-switching act, and her lousy behavior gave Gina a bad name as a child.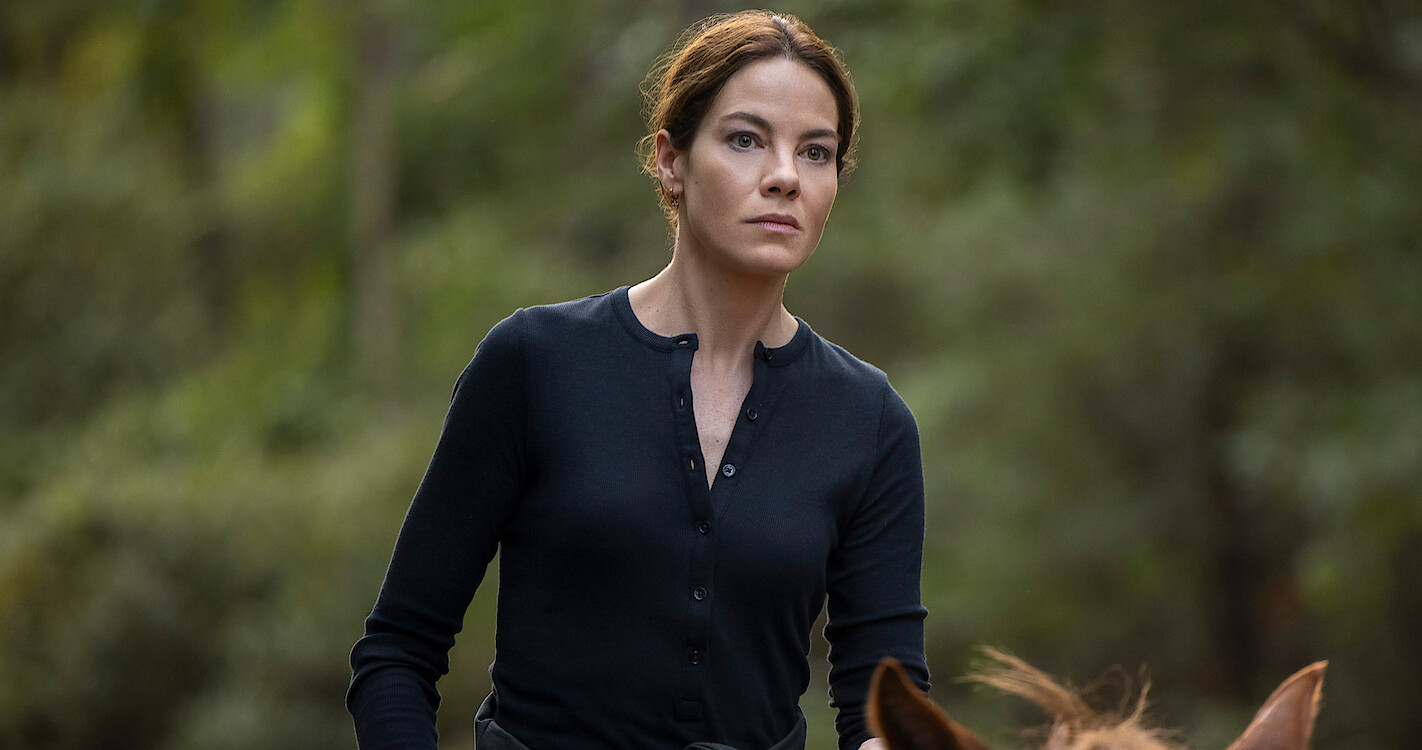 Gina decides she's had enough of living in Leni's shadow, so she runs into the forests around Mount Echo, but Leni is right behind her. Gina's story seems to end at the top of a cascading waterfall, where she and Leni face-off and Gina jumps into the water below.
Leni goes to the airport because she doesn't want to be blamed for Gina's apparent death. At the airport, a security guard pulls Leni aside because she looks exactly like a passenger who went through the airport the day before on their way to Kansas. This confirms that Gina is still alive.
How Does The Last Scene Works?
The final episode then jumps to Gina's husband, Charlie, a psychiatrist. He has written a book about his time with the sisters and is holding a book reading. Things take an unexpected turn when one of the twins shows up at the book reading, wearing a big hat and sunglasses, and asks where Gina is if her body was never found.
Later, when Charlie returns home, he runs into one of the twins, who is confused when he talks about the hat and sunglasses. She confirms that both sisters are still alive and then says she's come back to settle some scores. In the last scenes of the last episode, it's never clear which sister is which, but actress Michelle Monaghan has confirmed that Leni was at home with Charlie while Gina was at the bookstore.