Top 5 Nicholas sparks movies on Netflix
If you are a fan of romantic and love movies, then I highly recommend Nicholas Sparks movies on Netflix. They are without a doubt what you will love to watch because the majority of his content focuses on love and romance in some form or another.
On December 31, 1965, Nicholas Sparks was born in the United States. He is an American screenwriter, author, and philanthropist. He is the author of up to 22 novels and two non-fiction books, all of which have been published all over the world and translated into a variety of languages.
1. Nights in Rodanthe (2008)
Night in Rodanthe is one of Nicholas Sparks' movies that is available on Netflix. It is a very moving love story that tells the narrative of two distinct people from various backgrounds meeting and discovering true love in each other.
Adrienne Willis, who is going through the process of getting a divorce, brings her children to Rodanthe for a quick vacation over the weekend. While there, she meets Paul Flanner, a surgeon who likewise has issues that he needs to work through.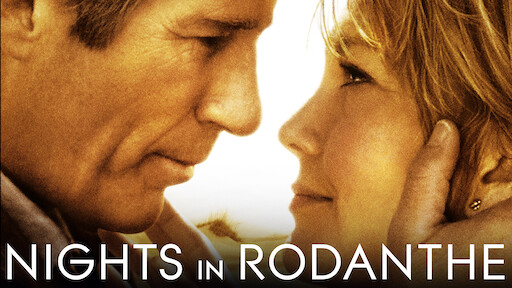 Over time, they are able to connect with one another and become friends, which eventually leads to the beginning of their love and romance story.
Paul is able to face his problems and his past with the assistance of Adrienne, but sadly, he passes away along the way, which leaves their love story unfinished because they were unable to see each other again after their encounter in Rodanthe and didn't get the chance to finish their story together.
2. Dear John (2010)
If you're looking for a movie that combines romance and action, look no further than one of Nicholas Sparks' films that can be found on Netflix and which you will undoubtedly like. The narrative of the film centers on Army Sergeant John Tyree, who, while on a leave from work, comes into contact with Savannah Curtis.
They soon fall in love with one another and make plans to marry and spend the rest of their lives together, but following the events of September 11, John is forced to spend more time away from his love because of the work he has to do. Despite this, they are still in communication with one another.
Their love continues to wane as time and distance from each other pass, and Savannah eventually marries someone else after breaking up with John. However, her marriage doesn't endure because her husband, Tim, passes away from a serious illness before their children are born.
3. The Choices (2016)
The decision centers on Gabby Holland, a medical student who is Travis Shaw's new next-door neighbor. As the name of the option suggests, the choice involves an interaction between the two.
They eventually fall in love with one another, but because they are both involved in other relationships at the time, they are forced to decide whether to prioritize their new pet or their previous relationships.
As the film progresses, Gabby and Travis eventually commit to one another, get married, and begin a successful life as a married couple together.
Nonetheless, misfortune befalls Gabby when she is involved in a car accident after her husband arrives late for a dinner date, and as a consequence of the accident, she is placed into a coma as a result of the injuries she sustained.
You may watch this Nicholas Sparks movie, which is a romance, on Netflix. It is based on a novel of the same name, and it is also one of Sparks' other movies.
4. The Lucky One (2012)
He then finds a picture of a woman he searches for in Louisiana after he returns from his service in the Marine Corps. Logan Thibault is an ex-marine officer who survives an ambush attack and witnesses the death of a fellow service member named Aces while the latter is attempting to save his partners.
As time goes on, he meets a woman named Beth and begins working for her grandmother. Eventually, Beth and Logan start a relationship, which prompts Beth's ex-husband to become envious of them and make multiple attempts to split them up.
Beth does not permit it and does not accept him even when he tries to reconcile with her despite the fact that he threatens to take full custody of their kid, Ben. After some time has passed, Beth learns the truth about Logan and holds him responsible for the passing of her brother "Aces," whose real name is Drake.
But everything changes as Logan saves Ben from the storm that kills Beth's ex-husband and takes his own life at the same time. One of Nicholas Sparks' films that can be found on Netflix is this breathtakingly lovely work.
5. A Walk To Remember (2002)
The love story of Landon and Jamie is told in one of the movies directed by Nicholas Sparks and available on Netflix. Landon, a popular and spoiled high school student, gets in trouble with the law and is sentenced to community service as a consequence.
When he is forced to approach Jamie for her assistance since he is involved in a play, he is hesitant to do so, but she agrees to assist him under certain circumstances.
As time passes in the space, Landon develops a sense of contrition and makes the decision to accept responsibility for his acts. During this time, he also falls in love with Jamie, which leads to his friends and his ex-lover picking on her.
Sadly, their love story was cut short when Jamie passed away from an incurable illness. However, before Jamie's passing, the couple tied the knot and savored their final moments together, filled with love and togetherness.