Is Lady Gaga gay? What is her sexuality?
Lady Gaga made news for her Friday appearance on RuPaul's Drag Race when she discussed her relationship with the LGBT community with the competitors. Is Lady Gaga gay? Let's find out!
"Being famous was incredibly strange, and it was the homosexual men in my life who enabled me to become a lady," Lady Gaga remarked on VH1's reality drag competition web series Untucked. "I'm not sure how many people would comprehend this, but because of what you've been through — you've survived so much — you motivate me to continue surviving."
"I'm not a lesbian, do you know?" She introduced. "And [it's] that sticky type of subject where — can you stand up for individuals you are not necessarily a part of that community in a way that allows you to comprehend what you all go through?"
The monologue was both a moving and perplexing dedication to LGBT fans. In 2009, Gaga revealed her bisexual orientation in an interview with Barbara Walters. Later she disclosed that her attraction to women inspired the song "Poker Face." So why does she not view herself as a "complete member" of the LGBT community? Why, as a bisexual woman, can't she "understand what you all go through"?
Since this conversation, Lady Gaga, who has never had a public connection with another woman, has been plagued by public suspicion regarding her sexual orientation. As a result, the singer confronted her detractors during a 2013 Berlin Artpop release party.
"How about that? It is not a lie that I am bisexual and prefer women; anyone who tries to distort this into "she says she's bisexual for marketing purposes" is a liar, "She told the audience during a Q&A session. This is who I have always been and who I am now.
This statement appeared to conclude the case. Yet, Gaga has removed herself from a Gay identity in recent years. In 2016, Gaga delivered a heartbreaking statement at a rally for the Pulse shooting victims. She informed the LGBT community in sorrow, "I hope you know that I and so many others are your allies." This was an apparent embracing of the "ally" designation.
By stating on Drag Race that she is "not a lesbian," Gaga further muddies the matter. If she still identifies as bisexual, Gaga wastes an opportunity to explain to her audience what it means to be bisexual. She may have also discussed with the gay candidates the common ground bi women share as members of another vulnerable community with the gay participants.
No one can accuse Gaga of lacking compassion or action for LGBTQ rights. She has been an activist since her debut when she famously cried, "Are you listening?" to President Obama at the National Equality March. LGBT individuals throughout the world have admired her work and voice.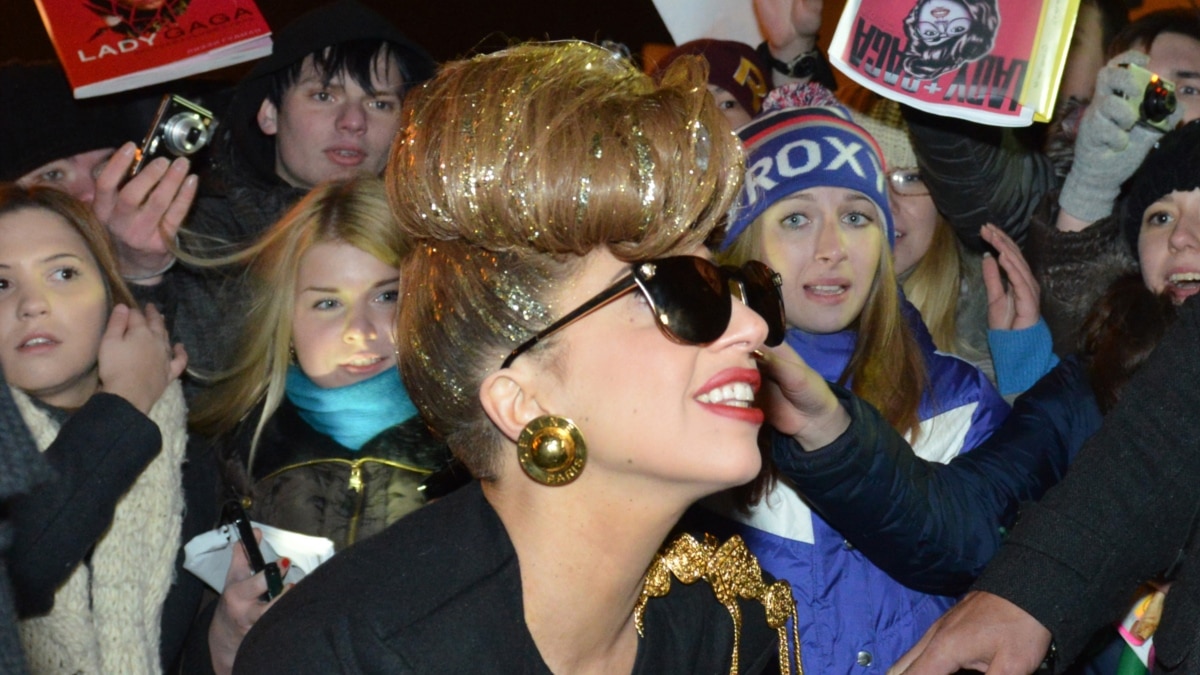 Yet, there is a vast distinction between an ally and a member of this organization, especially for a public figure with her platform. She is frequently cited as one of the most prominent bisexual faces. She is "one of us," and in a society where stereotypes about LGBT people (and bisexuality) exist, Gaga offers a potent counterpoint. Bi-women face a number of specific difficulties, including high rates of cancer and sexual assault, and Gaga could do much to shed light on them.
If she is not "one of us," then representation suffers. Imagine if Apple's gay CEO Tim Cook, Ellen DeGeneres, or Lee Daniels identified as allies. The societal effect would be significant.
It is also likely that Gaga is "re-closing," according to bisexual activist Eliel Cruz, who has witnessed the move from "bi" to "ally" numerous times in the entertainment industry.
Cruz told The Advocate, "It is typical for bi celebrities to openly adopt the 'ally' moniker to escape biphobia or due to their own internalized biphobia." This is fueled by gays and lesbians who view bisexuals in various sex/gender partnerships as allies, not as queer individuals.
"This message is easily internalized," he added. "Numerous bisexuals demonstrate this by striving to claim their "passing" privilege. But, passing is merely re-closet, and as we all know, the closet is lethal."
Gaga has the freedom to define herself any way she chooses. BiNet USA's president, Lynnette McFadzen, remarked that by identifying as either an ally or a bisexual woman, the lady does a world of good.
"I am not a lesbian either. I identify as bisexual, "McFadzen remarked. "Yet, I would highlight that everyone has the right to determine their identity. Only Lady Gaga can answer whether she identifies as bisexual, an ally, or anything else. And nevertheless, we are appreciative of what she has done to speak for the LGBTQ community."
Yet, there will be queer sadness when one of the most visible representations of the B in LGBT declares herself an ally and "not a lesbian." Gaga, we believe you felt our suffering. And if you do, please inform us.