Top 5 Family Halloween movies on Netflix that you will enjoy!
One of the most challenging things for me is to find family Halloween movies that are scary enough to get children excited about Halloween but not so scary that they will wake up in the middle of the night shaking with fear because they had a bad dream.
It needs exactly the right mixture to produce the perfect eerie (but not too creepy) mood so that the whole family is left eager to hit the neighborhood, pillowcases in hand, for a festive Halloween. This requires just the proper combination of ingredients.
The following Family Halloween movies and television shows will do the trick (or treat). It even includes a few selections that are a little scarier for those who want to attempt to be a little bit more adventurous during this Halloween season.
Lemony Snicket's A Series of Unfortunate Events
One of the most gothic Family Halloween movies is this, but at its core, it's an outrageous comedy that stays remarkably faithful to the source material. Currently residing in his Gothic-style mansion, Neil Patrick Harris is the best candidate to portray the role of Count Olaf, who is a bumbling and nefarious individual.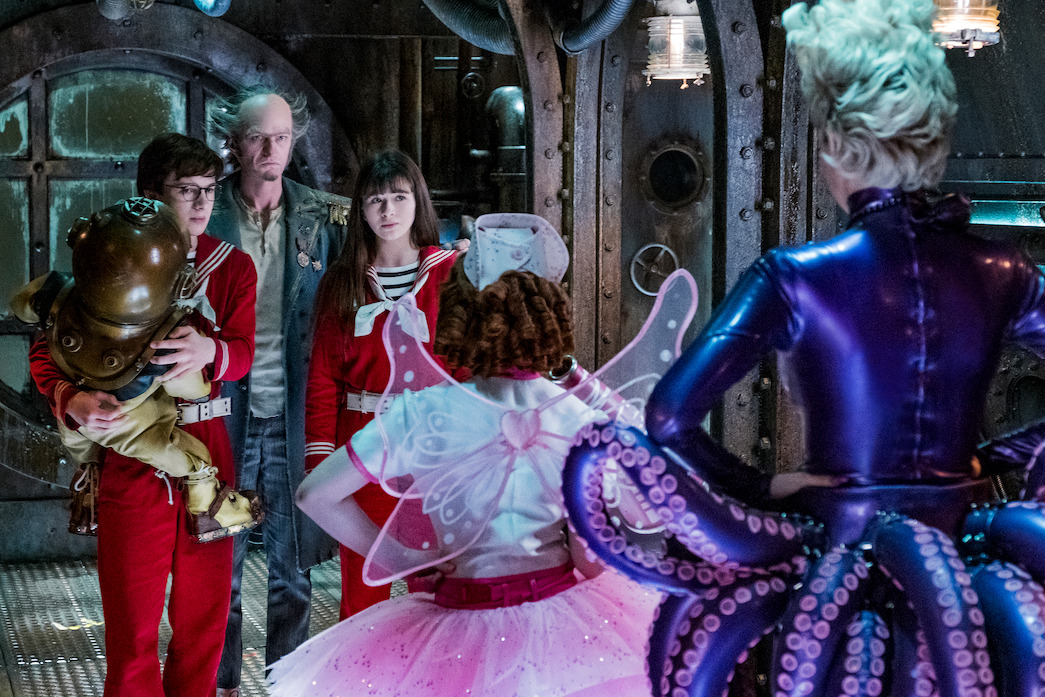 In the end, the presentation gave me a chance to talk about how excellent these books are and piqued my children's interest in reading them in the lead-up to Halloween.
Hubie Halloween
The year before last, my son, who was then a teenager, and I saw "Hubie Halloween," and we both laughed because of Adam Sandler. And yes, I understood twice as many jokes than he did, even though the movie appears to be constantly winking and nodding toward Adam Sandler's prior roles (cue Ben Stiller as Hal, the Orderly).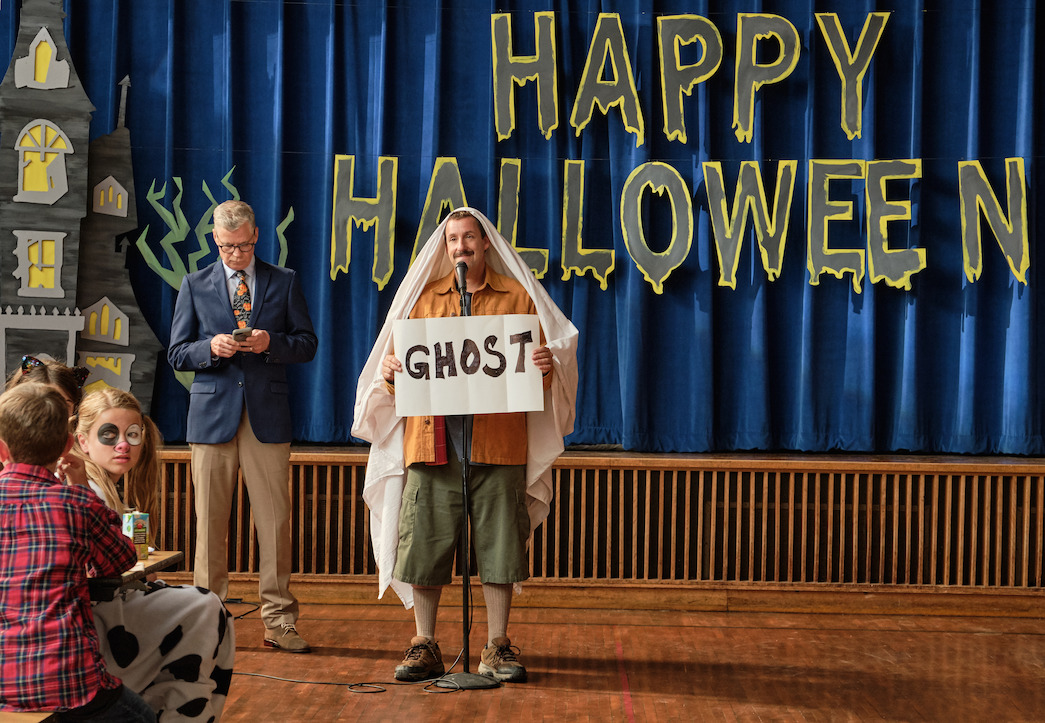 But what really elevates this to the level of an excellent Halloween film for the whole family is the way in which the silly and delightful Hubie, played by Sandler, comes to the rescue of his village on Halloween night. In addition, it is packed with wacky jokes and characters that will make the whole family laugh out loud and get them in the mood for the spooky season.
Goosebumps
This is the perfect opportunity for parents who came of age in the '80s, '90s, or even the 2000s to share the wonders of the Goosebumps franchise with their children. When I was a youngster, it seemed like eight hundred million of these novels were in the school library, and this series stays faithful to the delightfully spooky source material written by R.L. Stine.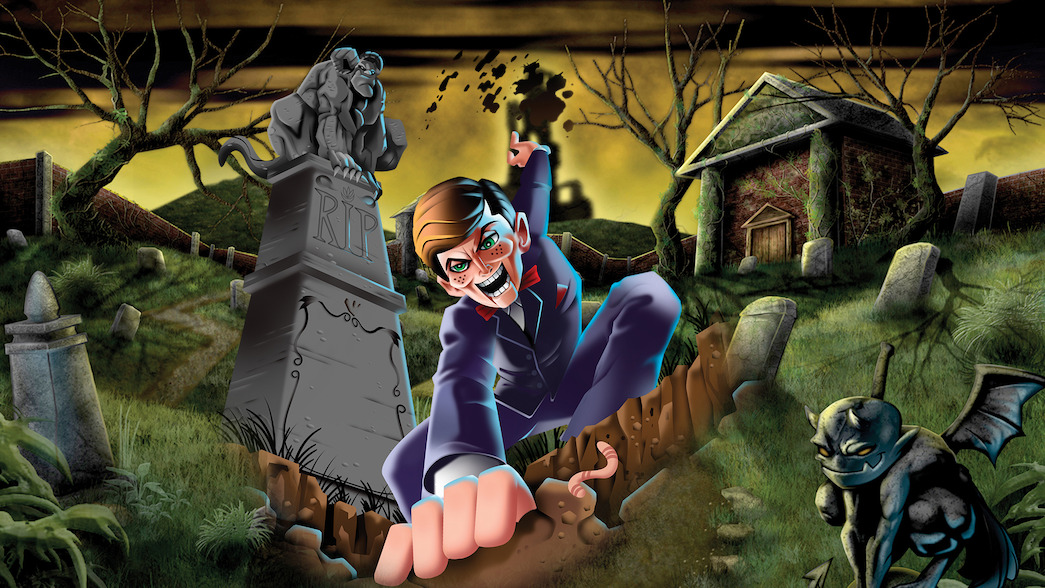 It is strange, but not overly frightening as you remember it being. One of the entertaining things my family did was watch old Goosebumps episodes that I recalled from my childhood. We also talked about creepy antagonists that were common at the time (such as the mummy and the dummy), and we ate gummy candies in the shape of skeletons as we did this.
Dreamworks Spooky Stories
Can we just come to an agreement that Shrek is the finest character? When I say that my family of five agrees on something is quite telling. This is one of the few issues on which we are all in agreement. Even I cannot get my children to reach a consensus on anything. Therefore, it was the most accessible sale of my life when I proposed that we watch Dreamworks Spooky Stories prepare for Halloween.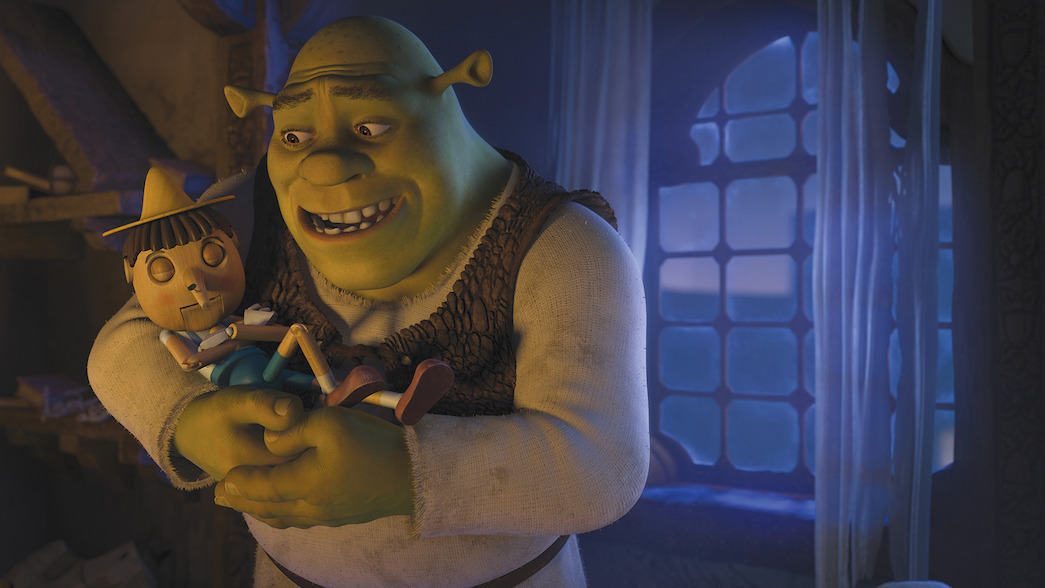 All the children, from the youngest to the oldest, eagerly agreed to participate, and they did so without regard to their parents' beliefs or any potential disagreements among the siblings. This season features three hilariously scary episodes, including the all-time favorite "Scared Shrekless" and a "Monsters vs. Aliens" short. You will hear some original voice cast members, such as Mike Myers and Antonio Banderas. The overall atmosphere is ideal for a spooky and exciting outing with the whole family over Halloween.
The Spooky Tale of Captain Underpants Hack-a-Ween
The character of Captain Underpants makes me laugh out loud. It may be because I'm really just a kid at heart. Together, my son and I read the books, and they inspired him to become interested in reading. In point of fact, for a considerable amount of time, he read nothing but those. The same thing was done with my youngest kid; now that she's used to it, it's the only thing she'll read.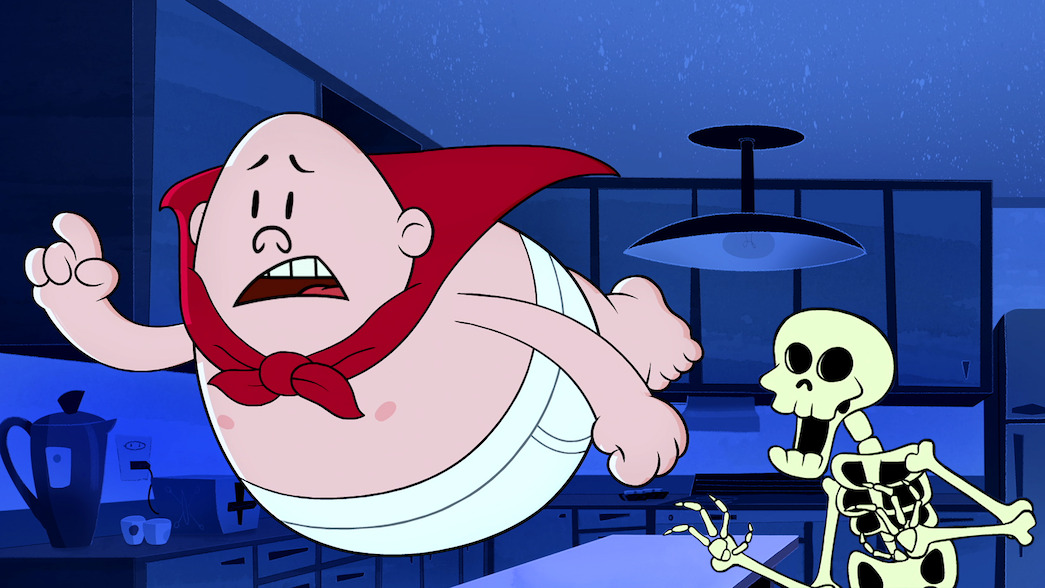 As a consequence of this, The Spooky Tale of Captain Underpants Hack-a-Ween was an enormous success. Yes, a significant amount of low-brow humor is similar to that found in Captain Underpants. That comes as no surprise. This video is a definite way to get into the Halloween spirit while generating a lot of snort-laughing in your living room. However, if you have young readers fascinated with Captain Underpants,
you should avoid this movie. Believe me, I'm aware of it.