Are Angela and Michael still together? Check out!
A love story with ups and downs! Angela Deem and her husband, Michael Ilesanmi, both on 90 Day Fiancé, have one of the most dramatic relationships in the series. The couple has been married for more than two years but lives in different places. They have had a lot of fights, which have led to rumors of a possible split, and they have also been caught cheating. Scroll down to find out Are Angela and Michael still together?
How did Angela and Michael, the stars of "90 Day Fiance," meet?
Angela and Michael met online and started their 90-Day Fiancé journey in 2018 with season 2 of 90-Day Fiancé: Before the 90 Days. Soon after, they started dating long-distance, and their first meeting was shown in their first season. On seasons 3, 7, and 5, 6, and 7 of 90 Day Fiancé: Happily Ever After?, the couple kept talking about their love story. Angela and Michael's love story was rocky, and they always seemed to fight about trust issues.
Angela and Michael, who star in "90 Day Fiance," are they married?
Even with all of the problems, the couple got married in January 2020 in Michael's home country of Nigeria. Angela filed for Michael's visa in March after returning to Georgia. Because of the coronavirus pandemic, the couple had to wait a long time.
But it wasn't all happy ever after. The couple kept fighting, and one of their biggest fights was shown on the season 6 tell-all, which came out in August of 2021. During their segment, Michael's aunt Lydia said that Angela should have tried to have a baby with Michael with the money she spent on weight loss surgery and plastic surgery.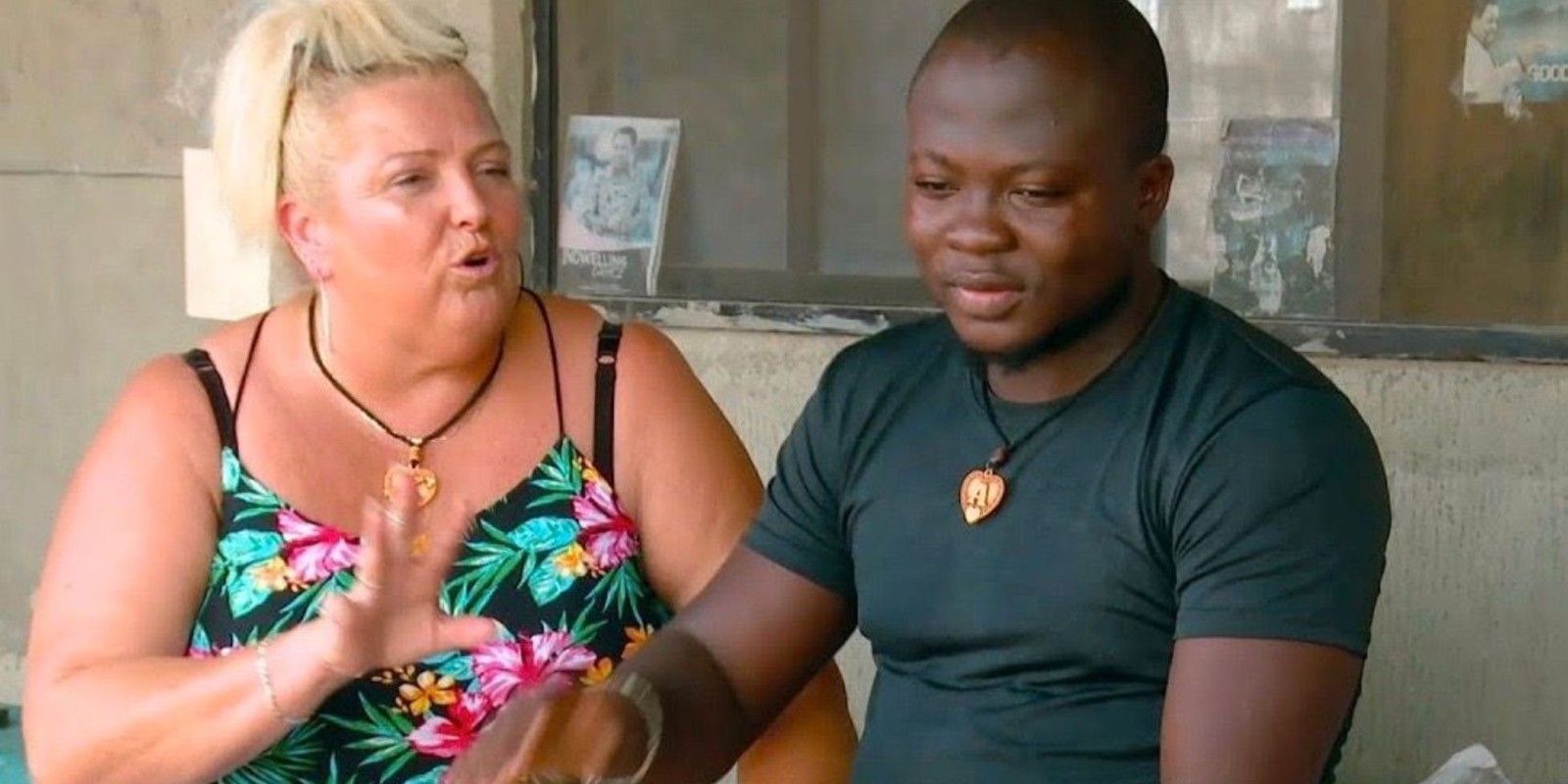 Their conversation ended with them yelling at each other, and Angela showed the cameras her new breasts, which she had just gotten a day before filming. Even though Angela and Michael's marriage looked like it was about to fall apart after that explosive fight, they could get over it.
Angela's birthday was in December 2021, and some of her 90-Day Fiancé co-stars went to Las Vegas to celebrate. Fans saw Angela while she was in Sin City, and one of them told what she told them in a conversation.
"She is still with Michael, and they are waiting for his visa. "She was in [Las Vegas] for a birthday, and [her daughter] Skyla was there too," the Redditor wrote with a photo of her and Angela posing in one of Nevada's casinos.
That same month, Michael posted a rare and heartfelt message on their shared Instagram account to mark a special occasion. This showed that they were still strong, even though they were apart. "I'm sending this birthday message to my sweet wife. The 90-Day Fiancé said, "I'm sorry I can't be there with you to celebrate but know that I'm counting down the minutes until I can."
What Happened on "90 Day Fiance: Happily Ever After" Season 7?
In August 2022, when the couple came back for season 7 of 90 Day Fiancé: Happily Ever After?, it was clear that their relationship was worse than ever. Angela said on their first show that she hadn't seen Michael since their wedding in Nigeria over two years ago.
"Right now, Michael's shady behavior is the biggest problem in our marriage," she told the cameras. "He doesn't call very often. When he calls, it's only about the visa or how much money he needs. On top of that, he put up his Instagram even though he knows I wouldn't say I like it. Even worse, he tried to stop me."
Angela started to think that her husband was "talking to other women" around the same time she started dating Billy, a man she met online.